Kenneth Tate, Security Guard, Fired for Taking Photo of Obama's Limo
Kenneth Tate, Security Guard, Fired for Taking Photo of Obama's Limo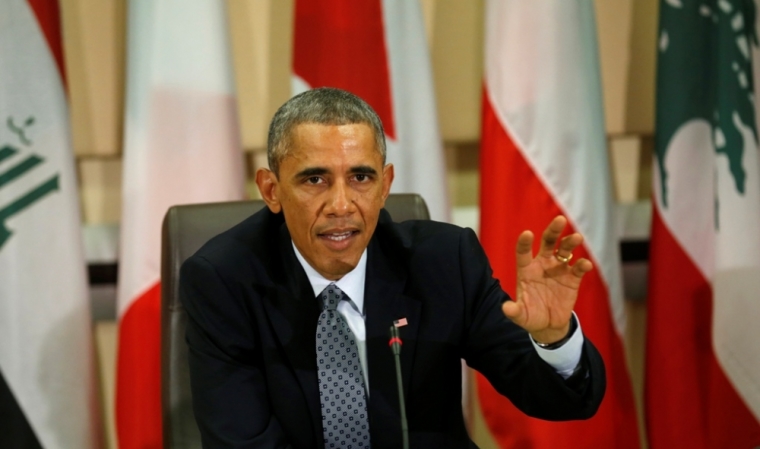 Kenneth Tate, a security guard, was fired for taking a picture of President Obama's limousine when he visited the Center for Disease Control and Prevention in Atlanta several months ago. Now Tate, 47, is speaking out about the incident and calls his firing "unjust."
Kenneth Tate was the security guard and was fired after riding on the elevator with the President while being armed. Tate, an African-American originally from Chicago, was initially honored to meet Obama. To commemorate their brief interaction, he took a cell phone photo of the President's limousine as it drove away— it's called the "Beast" by Secret Service— but agents told him he had gotten too close.
"I was upset. I'm nervous because I'm like, I don't understand what's going on," Tate said of the interaction. They made him delete the photos and notified his bosses, who took his CDC badge on the spot.
A week later, he was fired.
"This was unjust and has been a nightmare," he told The New York Times. "I've tried to rationalize it. It won't go away."
When Secret Service pulled Tate's record, they saw he had been arrested but not convicted for robbery and assault. They also discovered that at the time he met the President and shook his hand, he had a .40-caliber Smith and Wesson handgun and two magazine clips in the holster underneath his jacket— a major security lapse that resulted in the resignation of Secret Service Director Julia Pierson.
Worse, Tate's 27-year-old son who worked at the CDC as a contractor for seven years was also fired two weeks after the incident.
"Downsizing" was the only reason given for his termination, Tate said.
Getting the chance to meet Obama and have a short chat with a President was something Tate was looking forward too. Now he rues the day.
"It was something to tell my mom – if I meet him everything will be complete. I didn't know it was going to be my job," the man said.