Kim Kardashian's First Love Seeking Custody of Michael Jackson's Children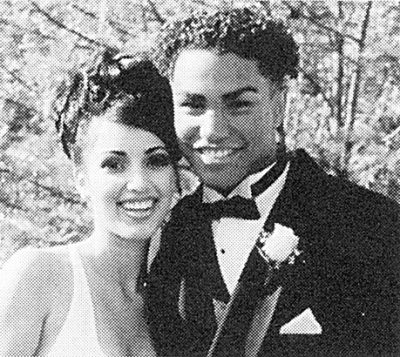 Kim Kardashian's first love, who is also the nephew of Michael Jackson, may now seek custody of the pop star's three children after legal battles have emerged.
Michael Jackson's three siblings, Randy, Jermaine and Janet Jackson allegedly ambushed the home of Katherine Jackson, Michael Jackson's mother and his kid's legal guardian, on Monday night. The three siblings attempted to take Michaels kids away from their grandmother when a scuffle broke out and police were called to the location.
Sheriff's spokesman Steve Whitmore later reported that a disagreement had occurred between two of the family members, according to ABC News.
Katherine Jackson's laywer, Sandra L. Ribera, clarified the issue in a statement.
"Jackson family members ambushed Katherine Jackson's home after their vehicle tore through security gates on the tails of the SUV containing Michael Jackson's children," she said. "An altercation ensued shortly thereafter and law enforcement arrived at the scene."
Katherine has not been permitted contact with her grandchildren, Paris, Prince and Blanket, for days according to reports which also revealed that her lawyer will file court papers this week demanding that she be allowed to visit with the kids. Ribera will also likely put in a request for a temporary guardian for the children.
"The filing will likely include a request for a temporary guardian and this is expected to be someone already around the children," sources told ABC News.
That temporary guardian may be none other than Tito Jackson, Michael Jackson's 34-year-old nephew who was also recently unveiled as Kim Kardashian's first love.
"Paris, Prince and Blanket all want TJ to be their guardian because they believe Katherine - their current guardian - has effectively been kidnapped by MJ's siblings. The kids haven't seen Katherine in 9 days," sources reported to TMZ.
During a June interview on "Oprah's Next Chapter" Kim Kardashian surprised many by admitting that she had lost her virginity when she was only 14. It was later revealed that the man she spoke of was T.J. whom she had dated for two years. Source stated that Michael's kids wanted T.J. to be announced as their temporary guardian.
"TJ has often acted like a parent to the kids and they love him," the source told TMZ.
Paris Jackson Interview with Oprah