'Kiratto Pri☆chan' Latest News: Premiere Date for Next Title in Takara Tomy's 'Pretty Series' Franchise Revealed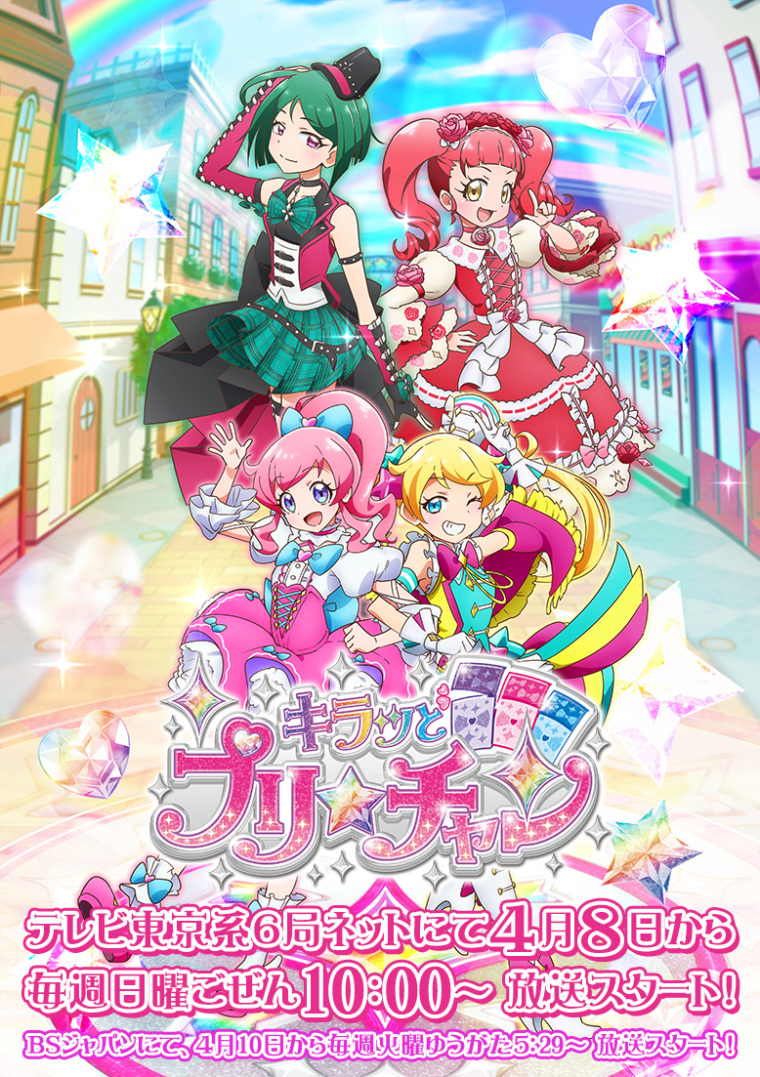 More information has been revealed for the upcoming anime adaptation of the Japanese arcade game, "Kiratto Pri☆chan." The series is the third installment in Takara Tomy's "Pretty Series" idol franchise.
For starters, two new cast members have been announced, namely, Yuu Serizawa, who will be providing the voice of Anna Akagi, and Yuuki Wakai, who will be voicing Sara Midorikawa.
Anna is described as a freshman in Kirarigaoka Middle School, who acts like a celebrity in her self-produced video channel. In reality, however, she really is a childish and selfish person, who frequently meddles in Mirai and Emo's business.
Sara, on the other hand, is also a freshman in Kirarigaoka Middle School and is Anna's close friend. She is described as a cool tomboy, who is always right by Anna's side. She is the one who usually restrains Anna from her wild antics.
Previously announced cast members include Koko Hayashi as Mirai Momoyama, Miyu Kubota as Emo Moegi, and Nanami Atsugi as Rin Aoba. All three characters are also freshmen in Kirarigaoka.
The series will feature video uploading and streaming sites as its central focus, with its main themes of singing, dancing, fashion, and friendship. The main characters are Mirai and Emo, two aspiring idols who will, one day, decide to use the "Pri☆Chan System" as their first step towards achieving their dream.
This particular system is used by famous people and companies to broadcast content online. Mirai and Emo will become their own producers and launch their own channel in an attempt to become "Pri☆Chan" idols like many other girls on the system. Rin, who knows a lot about "Pri☆Chan" will act as the pair's supporter and manager.
Tatsunoko Production and Dongwoo A&E are animating the series under the direction of Hiroshi Ikehata. Kazuho Hyodo is handling the series scripts, while Hajime Mitsuda takes care of the character designs.
The opening theme titled "Kiratto Start" will be performed by the idol unit Run Girls, Run! which consists of Hayashi, Atsugi and Yuuka Morishima. The ending theme titled "Pretty ☆ Channel" will be performed by The World Standard.
"Kiratto Pri☆chan" premieres on Sunday, April 8, at 10 a.m. JST on TV Tokyo. The premiere episode will also be broadcasted on BS Japan Tuesday, April 10, at 5:29 p.m. JST. Information on other broadcast schedules and online resources will be available on the series' official site at a later date.