Kobe Bryant Confirms 'How to Get Away With Murder' Guest Appearance
Kobe Bryant Confirms 'How to Get Away With Murder' Guest Appearance
Is former NBA superstar Kobe Bryant setting his ways on acting? The Lakers powerhouse seemingly confirmed that he's going to be in an episode of ABC's "How To Get Away With Murder" season 4.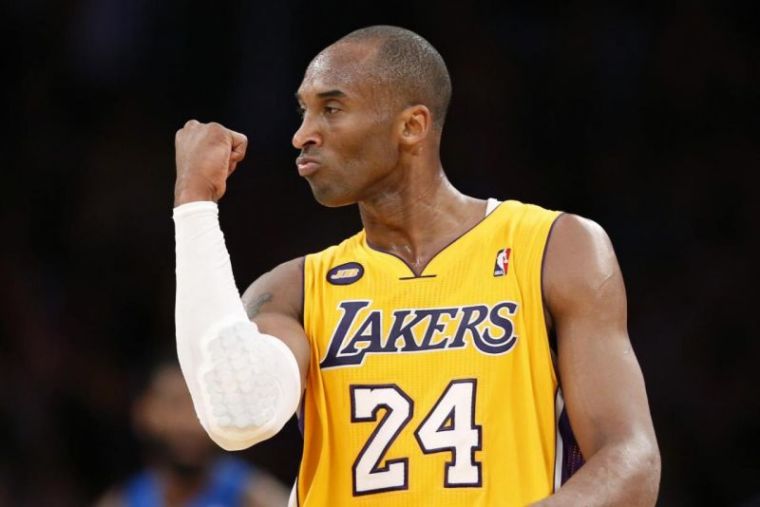 Bryant was signing autographs at the red carpet for the Annie Awards over the weekend when he hinted about being in the show. TMZ caught the basketball star on camera talking about his time on the set.
Apparently, compared to the show's star Viola Davis, Bryant was more direct about revealing some details. He commended the writers and producers of the series, as well as Davis.
The actress, however, shared a photo of herself with Bryant on her Instagram. She said that the basketball legend showed up in their script read-thru but she did not confirm whether Bryant is going to be on the show.
Bryant hasn't had much acting work aside from guesting on the comedy series "Moesha" in 1996. The NBA star also briefly appeared in 2005 Will Ferrell-Mark Wahlberg movie "Daddy's Home."
Since retiring from the NBA, however, Bryant has expanded to the entertainment and video gaming business with Kobe Studios. His production house's first movie venture, "Dear Basketball," received an Oscar nomination for Best Animated Short Film.
The movie is only six minutes short and it's based on a letter that the NBA wrote in 2015 to announce his retirement after 20 years with the basketball league. Animator Glen Keane, who worked on movies like "The Little Mermaid" and "Aladdin," helped Bryant put the short film together.
Meanwhile, producers of "How To Get Away With Murder" are also mounting a major episode crossover with the writers on "Scandal." Davis' Annalise Keating will visit Kerry Washington's Olivia Pope at the White House and vice-versa. It will air as a two-hour event on March 1.
"How To Get Away With Murder" airs Thursdays at 10:00 p.m. on ABC.