Letterman Announces Retirement, Jokingly Blames Makeup Artist (VIDEO)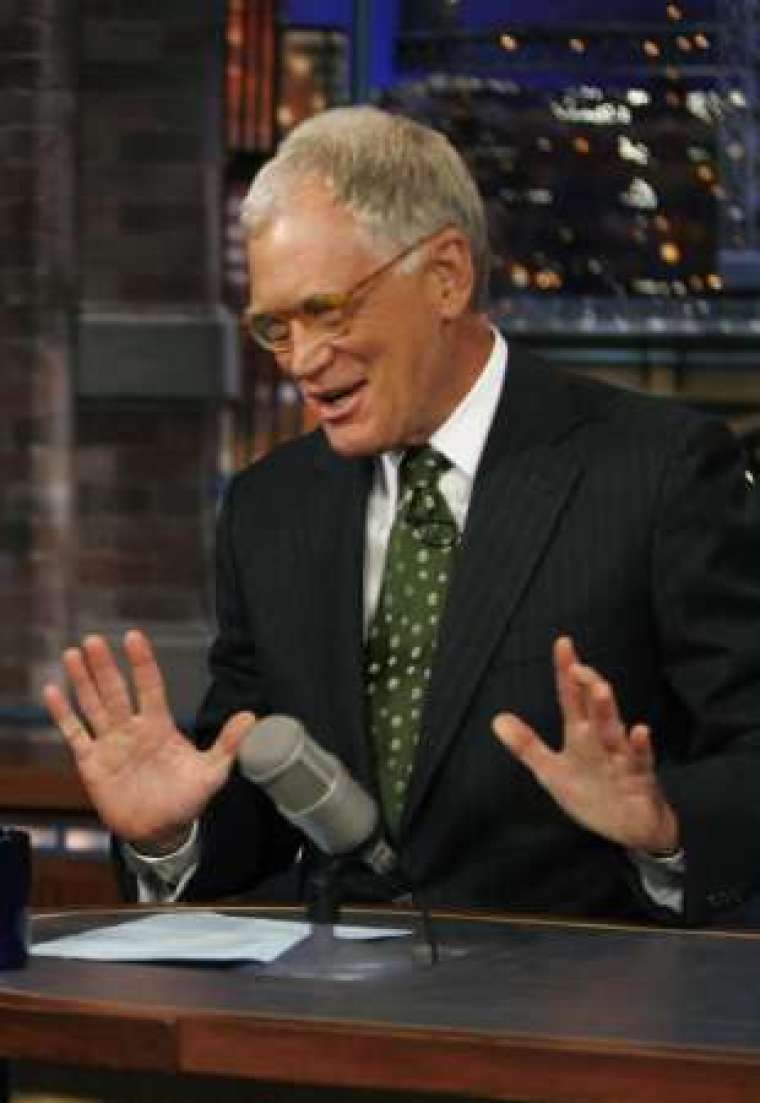 David Letterman is taking his retirement news in stride, even offering jokes about the end of his three decades-long career in television.
During a taping of the "Late Show," the legendary host announced Thursday, April 3 that he would retire after his contract with CBS expires in 2015. The announcement did not arrive without laughs, though, and Letterman joked that his decision to retired arrived after a conversation with his makeup artist, Jane.
"She says to me, 'Dave, there's really nothing more I can do,'" he quipped.
Furthermore, the 66-year-old comedian recalled telling CBS boss Les Moonves of retirement news.
"I said, 'I'm retiring,' and there was a pause and he said, 'Who is this,'" Letterman cracked.
Nevertheless, Letterman promised his fans one more year on the "Late Show."
"We don't have the timing of this precisely down," Letterman noted of his retirement. "It will be, I think, at least a year or so, but sometime in the not-so-distant future – 2014, for the love of God, Paul and I will be wrapping things up and taking a hike."
Watch a video of the announcement here.
Letterman is the longest-standing late-night host in the history of television with a career that has spanned 31 years. He hosted CBS "Late Show" for 22 years, but before that, the comedian served as host on NBC's "Late Night" for 11 years.
Meanwhile, Moonves also confirmed Letterman's retirement in a statement late last week.
"When Dave decided on a one-year extension for his most recent contract, we knew this day was getting closer," he said. "But that doesn't make the moment any less poignant for us."
Moonves went on to cite Letterman's "wit, gravitas and brilliance" in television, honoring the late-night host for his 21 years with CBS.
"During that time, Dave has given television audiences thousands of hours of comedic entertainment, the sharpest interviews in late night, and brilliant moments of candor and perspective around national events," Moonves added. "He's also managed to keep many celebrities, politicians and executives on their toes, including me."