LG G5 Rumored to Feature Iris Scanning Technology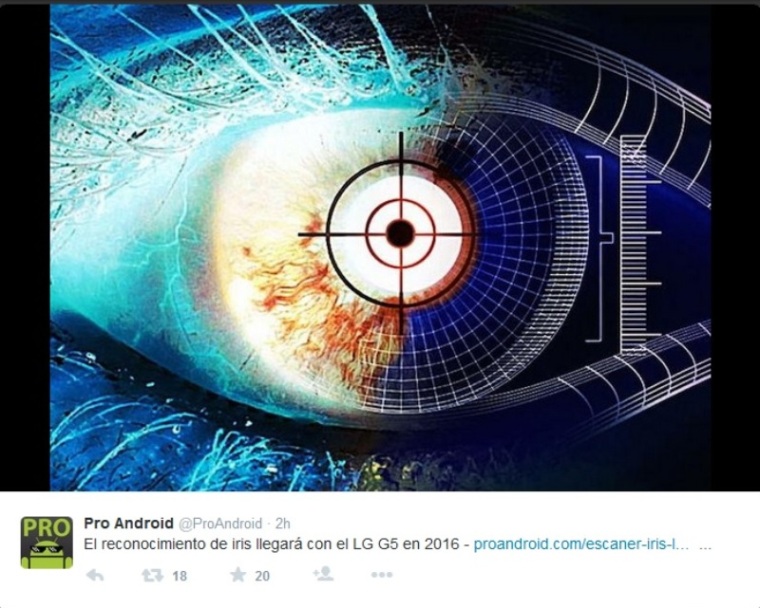 With the LG G4 going on sale soon, rumors have surfaced of LG's next big flagship, the LG G5, will harness iris scanning technology.
According to reports, South Korean electronics manufacturer, LG has set its sights on 2016 to release its next flagship smartphone, the LG G5, rumored to feature high-end retina scanning security capabilities.
According to Digital Trends, news emerging from Korea indicates the G5 will have retinal scanning technology, making Samsung and Apple's fingerprint scanners appear to be a thing of the past.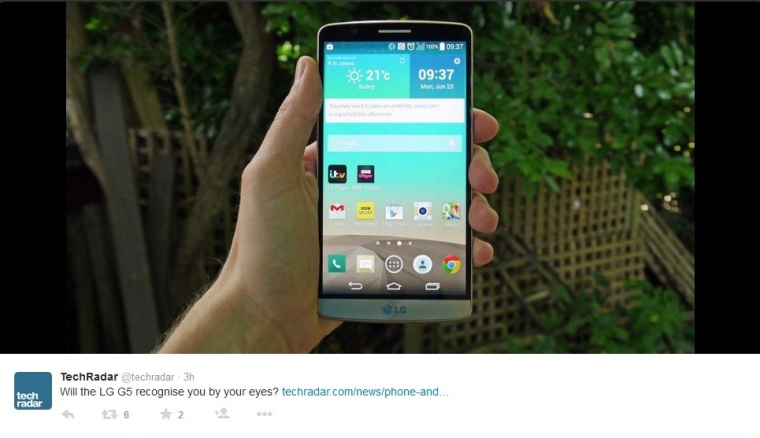 LG is said to be using the cutting edge technology as an added level of security for users, such as during transactions like mobile payment authentication.
In a recent tech event in Korea, LG demonstrated its smartphone retina scanner, where the handset's front camera served a dual purpose in scanning the owner's iris, then matching the image to the biometric data stored and maintained by Korean iris source biometrics tech company, Irience.
The retina scanning demo was successful enough to warrant a partnership with the Industrial Bank of Korea, which inked an agreement to further develop the technology.
LG is currently working with Irience to integrate the same technology in the LG G5, smoothing its algorithms to increase retinal recognition range from 30cm to 50cm.
With the iris scanning technology, considered to be more advanced than facial recognition, LG G5 owners would be able to unlock their phones securely with just a glance.
Lgg5updates.com predicts the LG G5 will tout an overall upgrade in terms of concept, memory, durability, power, speed, and security. It is likely to have a bigger screen with a 4K display, a 20 MP rear camera, a 3D camera, an octa-core processor, and wireless charging technology.
According to reports, the LG G5 is set to be unveiled during the first or second quarter of 2016, in line with LG's traditional schedule for introducing its flagship phones.