Microsoft #Windows10Devices Event Live Stream Details Announced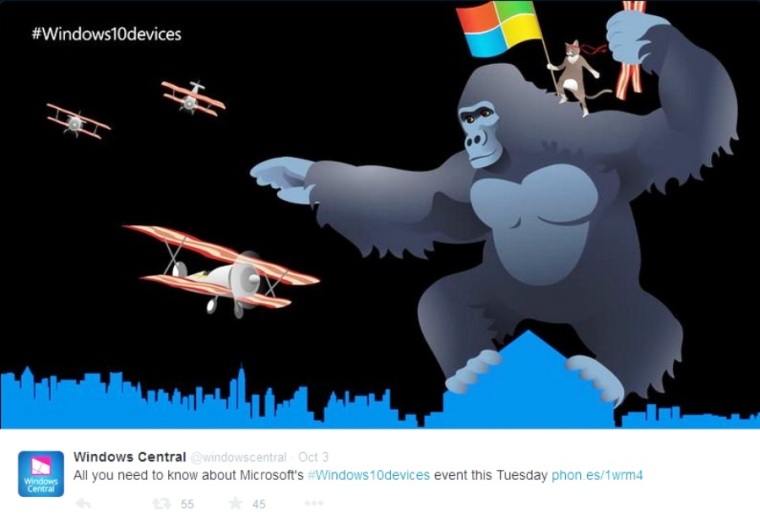 Microsoft is gearing up to kick off its big hardware launch event titled #Windows10Devices in New York on Tuesday, with announcements of the event's live streaming appearing online.
Microsoft is expected to officially unveil several of its new devices, including its two new Windows 10 flagships, the Lumia 950 and Lumia 950 XL, as well as the new Surface Pro 4 on October 6, Tuesday at its #Windows10Devices launch in New York.
While Microsoft initially sent out invitations to the media and VIP guests, fans looking to view the new devices as they are unveiled can watch it via live streaming online, with a schedule for start times posted at Timeanddate.com.
Microsoft is also live streaming the event from its official company website, with major publications expected to do their own live streaming of #Windows10Devices directly from the New York City venue.
The launch will also be streamed via Microsoft's Xbox One console, under Xbox Life Events' interactive app.
The event can be viewed on different time zones in several cities and countries, including San Francisco, New York, Ottawa, Rio de Janeiro, London, Paris, Berlin, Barcelona, Amsterdam, Johannesburg, Moscow, Abu Dhabi, Islamabad, New Delhi, Indonesia, Beijing, Hong Kong, Singapore, Taipei, Seoul, Tokyo, and Canberra.
Based on the event's hashtag, #Windows10Devices, Microsoft has all but revealed the devices it will be introducing will run on its newest operating system, Windows 10.
Apart from the Lumia smartphones and the laptop hybrid, the Redmond, Washington tech giant is also expected to introduce its new fitness wearable the Band 2, a 2-in-1 tablet, new accessories like the Treasure Tag and Skype speaker, a slimmer Xbox One, and the new Windows 10 for Mobile OS.
There have also been speculations Microsoft will be making an announcement relating to its augmented reality headset, the HoloLens. While the HoloLens is not expected to be released to developers' hands by 2018 at the latest, Microsoft may yet take its audience by surprise come Tuesday.