'Love & Hip Hop: Hollywood' Season 2 Recap: Teairra and Hazel Friends No More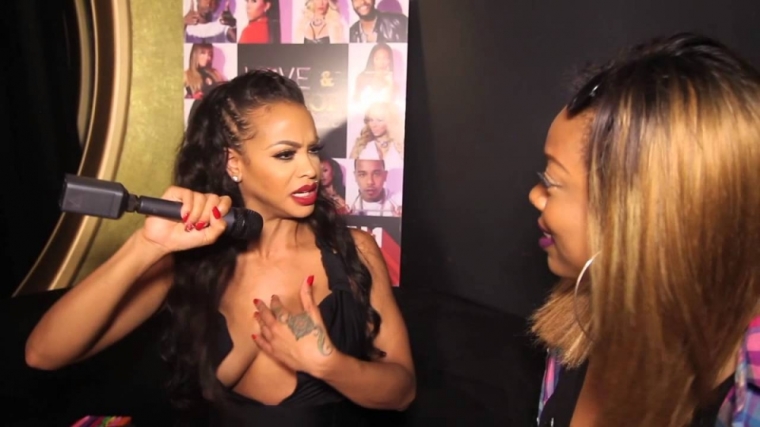 The most recent episode of the reality series "Love & Hip Hop: Hollywood" showed the falling out of Hazel-E and Teairra Mari's friendship.
Previous episodes of "Love & Hip Hop: Hollywood" season 2 showed both Teairra Mari and Hazel-E experiencing a good friendship. However, it was recently revealed that Teairra had slept with Hazel's ex-boyfriend named Yung Berg.
Viewers were able to see a fight go down during Teairra and Nikki Mudarris' model casting for their fashion show. The past episode of the season showed Teairra upset when she realized that Princess was also taking part in the fashion show. This caused Hazel to accuse Teairra of being a fake friend. With that, Milan Christopher intervened the fight by bringing Teairra away from the fashion show. However, fans can expect that Teairra will come back during the rest of the season with a revenge for both Hazel and Princess.
However, another relationship bloomed during the rest of the episode. Moniece Slaughter and Fizz were seen having a meaningful conversation. Because of the progress with her relationship with Fizz, Moniece shared that she was able to spend more time with her son Kameron.
Fizz then asked Moniece if there is a chance he can meet Moniece's new boyfriend named Rich Dollaz. Moniece said that she will let Rich know about it. When she asked Rich, it was evident that he became frustrated because he does not see the need to face Moniece's family. He had a negative experience when he met Moniece's mother Maria.
But Rich then changed his mind and decided to meet Fizz. While their rendezvous went well, Fizz explained that he did not want Rich spending time with Kameron until their relationship progresses into something serious.