Luka Magnotta, Canadian Killer, Captured in Berlin Internet Cafe
Police have arrested Luka Magnotta, who is responsible for the brutal killing and dismemberment of Jun Lin. Authorities located him in Berlin, at an Internet café — a need they predicted would be his downfall.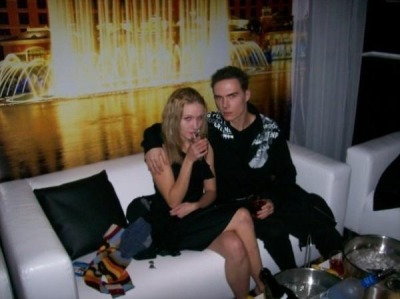 Last week, police stated that they believe Magnotta may have fled to France before news of the story broke. Montreal Police Commander Ian Lafreniere told authorities that "what will hinder [Magnotta] the most is what he used to glorify himself, the web, with all the photos we have of him."
That prediction came true, as Magnotta was online at an Internet cafe when he police conducted the raid.
The case gained international attention two weeks ago, when two packages containing Lin's hand and foot were mailed to government buildings. Police then discovered Lin's torso stuffed into a suitcase behind Magnotta's apartment building.
Magnotta had posted a video of him killing Lin and dismembering his body. Authorities were able to identify the appendages as those of Lin and worked hard to find Magnotta.
They were worried that it would be hard to find Magnotta since he "is someone who can disguise himself. He can change into a woman, wear a wig." French officials had been briefed about the crime and aided in the search after reports of Magnotta's cell phone use led them to an area in France. By the time police were able to locate the cell phone signal, Magnotta was already gone and had fled to Germany.
It comes as a great relief to Europeans that Magnotta has been captured after a lifetime spent terrorizing animals and now humans. Videos of Magnotta killing innocent animals had been posted, as well as the actual video of him killing and dismembering Lin.
Magnotta will now be transported back to Canada, where he will face multiple charges and could end up with a life sentence.
Luka Magnotta Cannibal Porn star Shocking News Report and Details! (VIDEO)