'Mahou Shoujo Ore' Latest News: Gender-Bending Magical Girl Anime to Be Available for Streaming on Crunchyroll This Spring
'Mahou Shoujo Ore' Latest News: Gender-Bending Magical Girl Anime to Be Available for Streaming on Crunchyroll This Spring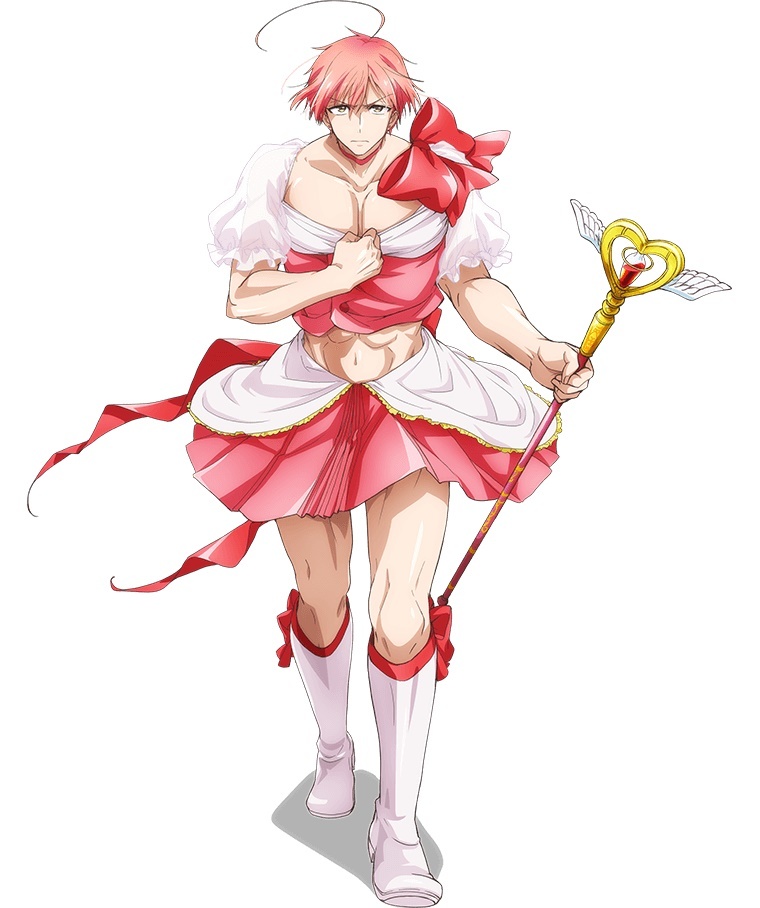 A new key visual art piece has been released for the upcoming Japanese gender-bending anime series, "Mahou Shoujo Ore (I Am a Magical Girl)."
The image, which can be seen above, features the magical male version of the series protagonist Saki Uno, who will be voiced by Kaito Ishikawa. On the other hand, Saki's true female form will be voiced by Ayaka Ohashi.
The series is based on the Japanese manga written and illustrated by Icchokusen Moukon. It tells the story of a high school girl named Saki, who is also a rookie idol harboring a crush on her best friend's older brother, Mohiro Mikage, voiced by Toshiyuki Toyonaga. So, when Mohiro gets kidnapped by demons, Saki is forced to make a shady contract with an equally shady man, who will, in turn, give her the ability to transform into a magical girl.
However, and for some strange reason, instead of transforming into a cute girl in a fancy dress, Saki will find herself transforming into a handsome man in a fancy magical girl dress.
Other cast members include Sachika Misawa and Wataru Hatano, who will be voicing Saki's best friend, Sakuyo Mikage, as a girl and a man, respectively. Aya Hisakawa will be providing the voice of Saki's mother, Sayori, while Kazuya Ichijou will be taking on the role of the shady man named Kokoro-chan. He is the one who will be binding Saki and several others under a strange magical girl contract.
Additional cast members include Koji Yusa as Hyoue, Mohiro's co-member in the idol unit Star☆Prince; and Showtaro Morikubo as Saki and Sakuyo's manager, Konami Yamo,
Japanese animation studio Pierrot+ will be animating the series under the direction of Itsuro Kawasaki. Yukiko Ibe is in charge of the character designs.
"Mahou Shoujo Ore" premieres on Monday, April 2, at 10 p.m. JST on AT-X and late night at 1:40 a.m. JST on Tokyo MX. Information on other broadcast schedules and online resources will be available on the series' official site at a later date. Episodes will also be simulcast in select regions outside Japan via Crunchyroll as "Magical Girl Boy."