'Mahou Shoujo Site' Latest News: Anime Adaptation of Kentarou Satou's Horror Manga Series to Premiere on April 6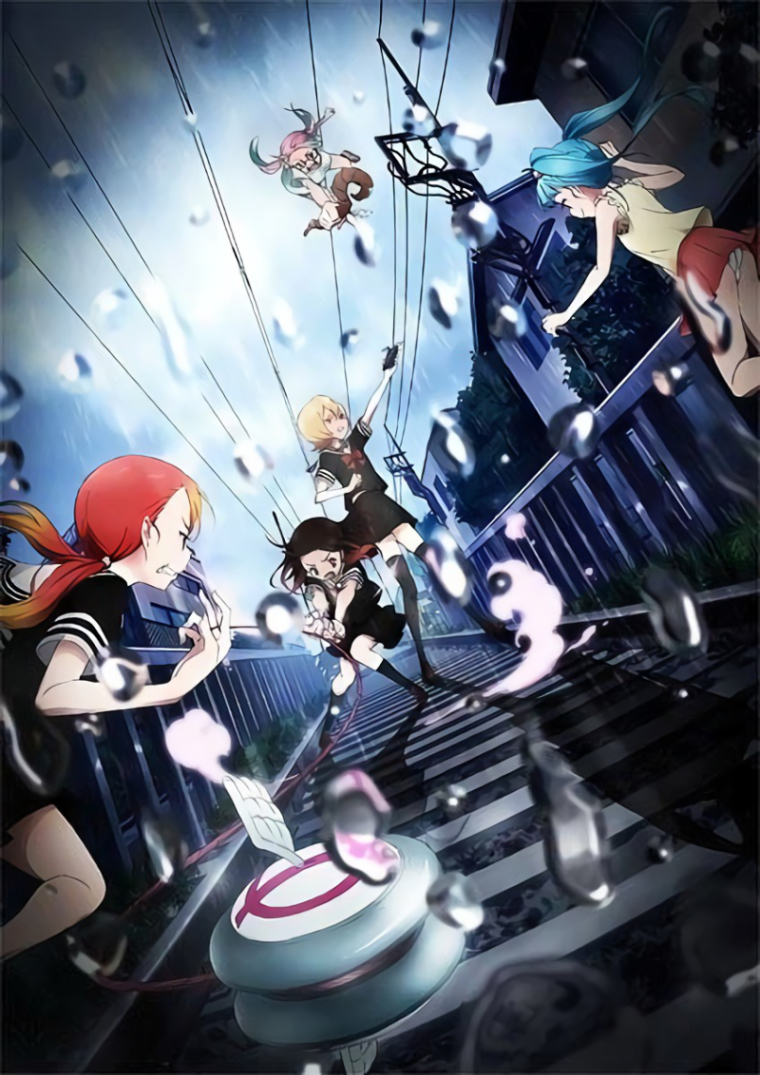 A new key visual art and the official broadcast schedules have been released for the upcoming Japanese horror anime series, "Mahou Shoujo Site (Magical Girl Site)."
The new image, which can be seen above, features the series protagonists Aya Asagiri, voiced by Yuko Oono, and Tsuyuno Yatsumura, voiced by Himika Akaneya. The two girls seem to be caught in a battle against deadly foes inside the mysterious "Magical Girl Site."
The series is based on the manga series written and illustrated by Kentarou Satou as a spinoff of "Mahou Shoujo obu ji Endo (Magical Girl Apocalypse)." It tells the story of how Aya, wanting to find an escape from her bullied reality, ends up turning to a website called "Magical Girl Site," wherein she will be forced to either fight or die against a seemingly endless array of savage foes.
Joining her in this mysterious world is her classmate, Tsuyuno, who, for some reason, possesses the ability to manipulate time.
Other officially announced cast members include Aina Suzuki as Rina Shioi, Yuu Serizawa as Nijimi Anazawa, Haruka Yamazaki as Sarina Shizukume, Nobuhiko Okamoto as Kaname Asagiri, Tatsuhisa Suzuki as Kiichirou Misumi, and Yuuya Asato as Keisuke Naoto.
The series is being animated by production doA under the direction of Tadahito Matsubayashi, whose previous works include the 2015 original video animation, "Tokyo Ghoul: Pinto." Takayo Ikami is handling the series scripts, while Sakae Shibuya is taking care of the character designs. Keiji Inai is composing the music.
The opening theme titled "Changing point" will be performed by i☆Ris, while the ending theme titled "Zenzen Tomodachi" will be performed by Haruka Yamazaki.
"Mahou Shoujo Site" premieres on Friday, April 6, late night at 1:55 a.m. JST on TBS and 2:25 a.m. JST on MBS.It will also air on Saturdays on BS-TBS beginning on April 7 late night at 12:30 a.m. JST and on the following Wednesdays on AT-X beginning on April 11 at 8:30 p.m. JST.
Information on other broadcast schedules and online resources can be found on the series' official site.