'Mass Effect: Andromeda' Gameplay Footage Leak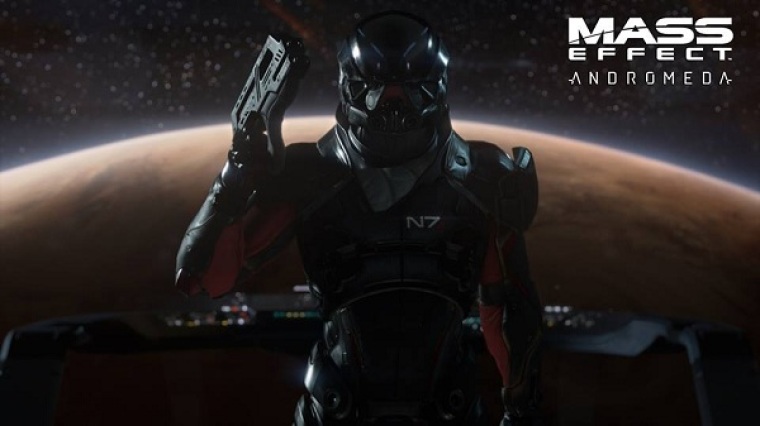 BioWare is expected to show off gameplay footage of its upcoming "Mass Effect: Andromeda" later this year. However, a video showcasing the title's gameplay has reportedly been leaked online.
The gameplay video appears to have been "leaked" by a NeoGAF member who claims it's a demo reel from a developer working on the latest entry to the RPG shooter. The video features special effects as well as new movement abilities from what seems to be an old version of "Mass Effect: Andromeda." Industry source Shinobi commented on the thread that the video is a "late 2014 build" and that the game doesn't look like the "leaked" gameplay footage now. Eurogamer points out that the final game should be of a far higher fidelity than what can be seen from the gameplay footage.
In any case, the video supports a number of concepts that are expected to be present in the new game. In one scene, the male character, which some have taken to be the protagonist, can be seen wearing a jetpack. In another, the same character faces off against a Krogan who releases some sort of gas spore. There's also a brief sequence showing a meteorite explosion.
More and more details of the game are slowly becoming available. Last week, a marketing survey hinted at possible plot spoilers. The survey mentions how the human race will become the alien invading new territories in the Andromeda Galaxy and the other alien races that might make an appearance in the game, among others. However, details in both the gameplay footage and the survey are not guaranteed to make it to the final game as BioWare could have easily changed them in development.
"Mass Effect: Andromeda" is slated to release in 2017. Prior to that, BioWare will be revealing more information about the game during this year's E3 conference.