Matt LeBlanc Cut His Dad Out of His Life: 'We Don't Really Speak'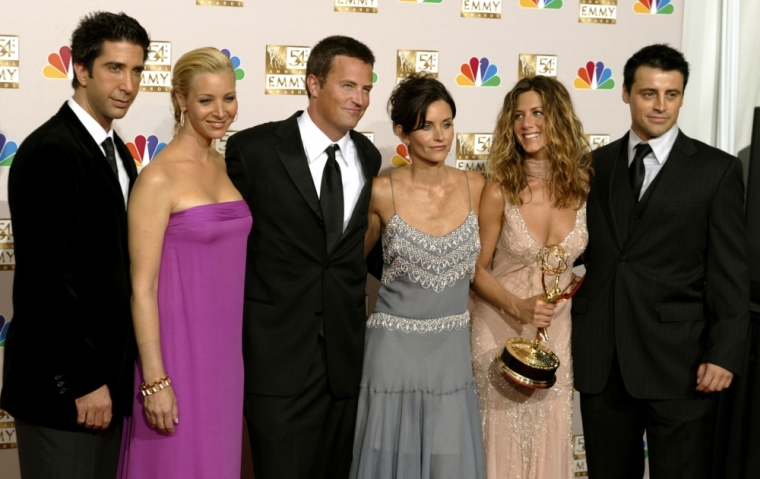 Matt LeBlanc, who is most well known for his role on "Friends" as Joey Tribbiani, revealed the painful part of being famous and how his relationship with his father suffered. LeBlanc said he and his father don't really talk at all and seem to be estranged.
Matt LeBlanc explained that his father wasn't initially around when he was very young, but that they managed to rekindle their relationship after some years.
"My dad wasn't around when I was born and I only met him for the first time when I was eight," the actor said. "We had a good relationship when I was a kid – he taught me how to ride a motorcycle, how to sail a boat, how to tie knots."
But things changed once the actor began starring on "Friends." LeBlanc and his five co-stars' salaries were all public information— they began with salaries of $22,500 per episode, made $75,000 per episode in season three and topped out at $1 million per episode for seasons nine and 10— and his relationship with his father soured.
"Since then he has sold stories about me to tabloids. We don't really speak anymore," the actor said, adding that "you can learn valuable lessons from unpleasant people."
Now LeBlanc plays a fictionalized version of himself on "Episodes," and even won a Golden Globe for the series. Still, he says he doesn't mind being known for "Friends," one of the most successful sitcoms of all time.
"I'll always be known for Friends—so will Matthew [Perry], David [Schwimmer],Courteney [Cox]," he told Boston Common. "It's OK with me. I can only speak for myself, but I'm very proud of it. I wouldn't do anything differently."