Meryl Davis and Maksim Chmerkovskiy Together Again at 'Shall We Dance on Ice' and 'Sway'
Meryl Davis and Maksim Chmerkovskiy Together Again at 'Shall We Dance on Ice' and 'Sway'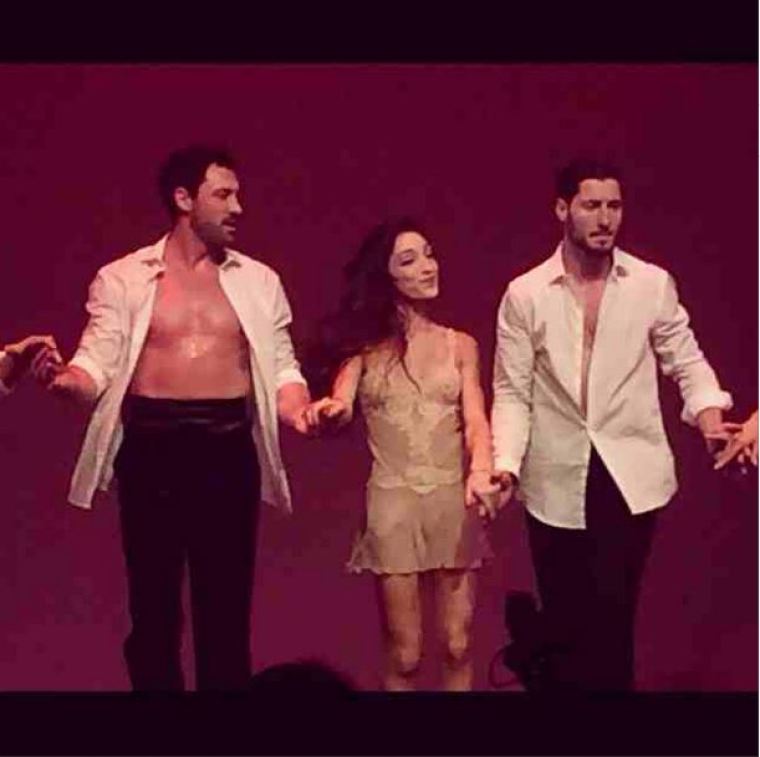 Meryl Davis and Maksim Chmerkovskiy reunited on the dancefloor once again as they showed off their winning moves at "Shall We Dance on Ice" last Dec. 16 and "Sway" on Dec. 17.
The "Dancing With the Stars" season 18 champions danced their Argentine Tango routine from the final performance night of DWTS at "Shall We Dance on Ice," with a few changes in the choreography. At a YouTube video of the performance posted on the SWDOI Twitter page, fans of the pair can be heard screaming their approval during the lifts. At the event, Davis also performed on the ice with her skating partner, Charlie White.
Prior to "Shall We Dance on Ice," Davis and Chmerkovskiy did a meet and greet at Vera Bradley at the Deer Park Town Center on Dec. 14. Vera Bradley is one of the sponsors of SWDOI. The two were seen being very affectionate with one another as they posed for pictures and signed autographs for the line of people who waited to meet them in person. The lines were reportedly so long that the Daily Herald reports, "Shoppers at Deer Park Town Center must have been checking their calendars to make sure it wasn't Black Friday."
Meanwhile, for "Sway," Chmerkovskiy and Davis reprised their Rumba and Argentine Tango to the delight of the fans gathered.
More speculations about the two dating emerged this week as they have been photographed with their arms wrapped around each other as they talked to Davis' parents at the Sway meet and greet before leaving the venue. At the Vera Bradley meet and greet, Chmerkovskiy was photographed with his arms around Davis as he hugged her while wrapping his coat around her.
Though the pair has never admitted anything about their relationship, Chmerkovskiy and Davis delivered on the "Maks and Meryl magic" at both events, as he promised in previous interviews.