Michael Schumacher Coma Condition Update: Latest News Indicates F1 Champ Still in Coma as Ferrari Mark His 1st Win
Michael Schumacher is believed to still be in a coma after no new news was issued on the former Formula 1 racing champion since April.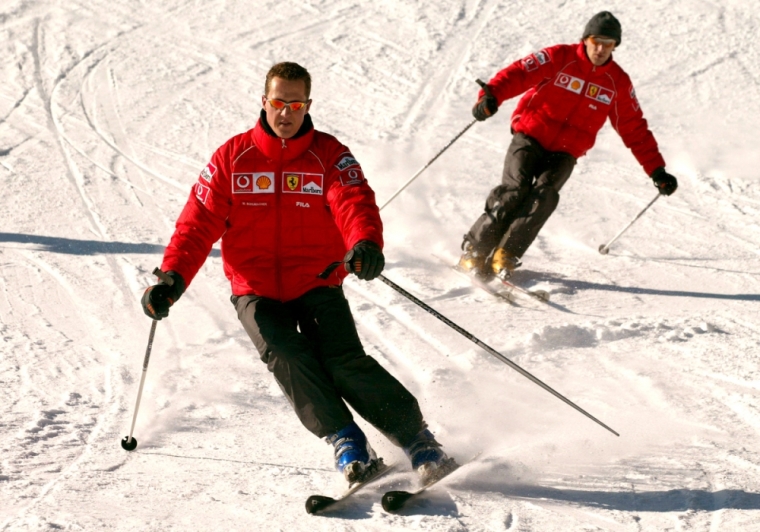 There were contradictory claims made in April when some reports stated he had come out of his coma and had even recognized his wife. However, those reports were later denied and it was confirmed by German media that the driver was still in a coma and still in a very serious condition.
According to German publication Bild, Schumacher has not yet been moved to any rehab clinic, indicating that he remains in a comatose state.
Schumacher of course has been in a coma for months following a tragic skiing accident in December 2013.
Following that accident he was rushed to a French hospital, where he was placed in an induced coma to try and help the swelling on his brain go down. Although his condition has stabilized over the months, Schumacher has been unable to rise out from his coma, and friends, family and millions of his fans around the world are still praying and waiting to see if he can overcome his greatest challenge yet.
The multi-F1 champ was honored by Ferrari this week at the F1 Spanish Grand Prix.
Current Formula 1 drivers Fernando Alonso and Kimi Raikkonen among others posed by a sign stating, "Remembering your first win with us #forzamichael."
Schumacher of course won five of his seven F1 World Championships with the Ferrari team, and won his first race with them in 1996 in Montmelo.
 Experts have claimed that even if Schumacher does manage to come out of his coma, he would have a long way to go to recover from what has happened to him. A long road of rehabilitation would be needed where he may need to learn how to walk, and even talk and eat again.
However, exactly what his condition would be like, and what kind of rehab he would need is still very much an unknown, and will not be known until he comes out of his coma and doctors can assess his condition and any lasting damage.