'NBA 2K16' Release Date News: Launch Still Months Away, Players Undergoing Full Body Scans
'NBA 2K16' Release Date News: Launch Still Months Away, Players Undergoing Full Body Scans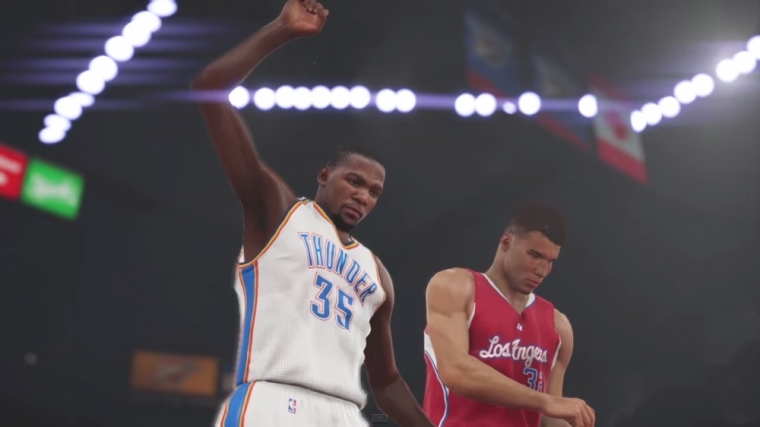 "NBA 2K16" is still currently undergoing development, but it has been confirmed that various basketball players have already been invited for a full body scan that will be appearing in the game.
It's still a long way off before "NBA 2K16" comes out, but development is progressing steadily. A recent update has popped up that players from the Miami Heat and Brooklyn Nets have been invited to Pixel Gun Studios to undergo full body scans.
Both teams even tweeted about the project.
"First order of business in California: Image scans for #NBA2K16," tweeted the Nets, while the Heat tweeted, "Today the players dropped by #pixelgunstudio to have their body scans done for #NBA2K16."
Fans will probably be glad to hear of this improvement, especially as previous games only featured face scans of the players.
A video has also been uploaded online so fans can see a behind the scenes look of the players and the scanning process.
It remains to be seen which other teams will be invited for the scans, though Natalie Tenerelli, a Los Angeles Clippers dance girl, confirmed through Twitter that she was getting scanned in as well.
As for when fans and gamers will actually get to play as some of these NBA stars, a rumored launch date has been pointed out as sometime in October.
It's in accordance with the previous release dates of other games, which usually fell around October. It's also expected to follow the previous games and come out to the Xbox One, Xbox 360, PlayStation 3, PlayStation 4 and PC. However, official announcements are likely to come out in the upcoming months as the release date nears.
"NBA 2K" is a series of basketball video games originally developed by Sega Dreamcast and is now being published by 2K Sports. A game has been released annually since 1999. The last game was the "NBA 2K15" on October 2014.