'NBA 2K17 Legend Edition' Cover Features Kobe Bryant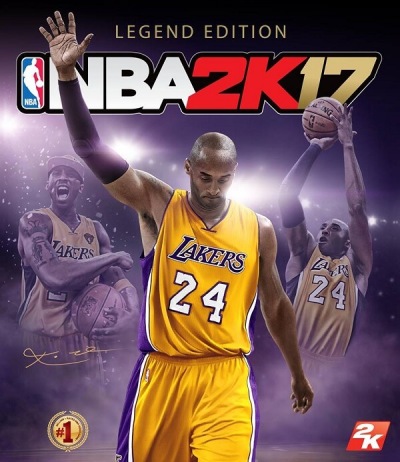 2K Sports recently announced that Kobe Bryant will be on the cover of "NBA 2K17 Legend Edition." The announcement was made in time for the basketball legend's final game of his two-decade career, a match between the Los Angeles Lakers and the Utah Jazz held at the Staples Center in LA.
The special edition will include memorabilia and digital content. Physical items include a limited edition Kobe poster, a Black Mamba controller skin, and two Panini Kobe trading cards. Meanwhile, the in-game content include 30,000 virtual currency that can be used in MyCareer suite, three packs of MyTeam cards with guaranteed Kobe limited use card, and three Bryant-themed cosmetic items: Nike Kobe 11 retirement shoes, Kobe #8 Mitchell and Ness jersey, and Kobe hoodie. 2K teased there will be more in-game items coming in the future.
"It's a great honor to partner with 2K on the NBA 2K17 Legend Edition," said Bryant in a press release. "As I walk off the NBA court for the final time, it's exciting to know my fans can continue to celebrate my lifelong career as a Los Angeles Laker."
"NBA 2K17 Legend Edition" marks the second time Bryant has appeared on the cover of 2K's popular basketball simulation video game. He first graced the cover of "NBA 2K10," which was released in celebration of the 10th anniversary of the "NBA 2K" series.
"NBA 2K17 Legend Edition" arrives in September to Sony's PlayStation 4 and Microsoft's Xbox One. Console owners can buy it for $79.99 upon launch or pre-order now through Amazon and other select retailers. The game's standard edition, meanwhile, will release to the PS4, Xbox One, PS3, Xbox 360, and Windows PC. Its cover star will be revealed this coming June during the "NBA 2K16 Road to the Finals" professional gaming tournament.