NFL Trade Rumors: Seattle Seahawks Discussing Michael Bennett Trade With Atlanta Falcons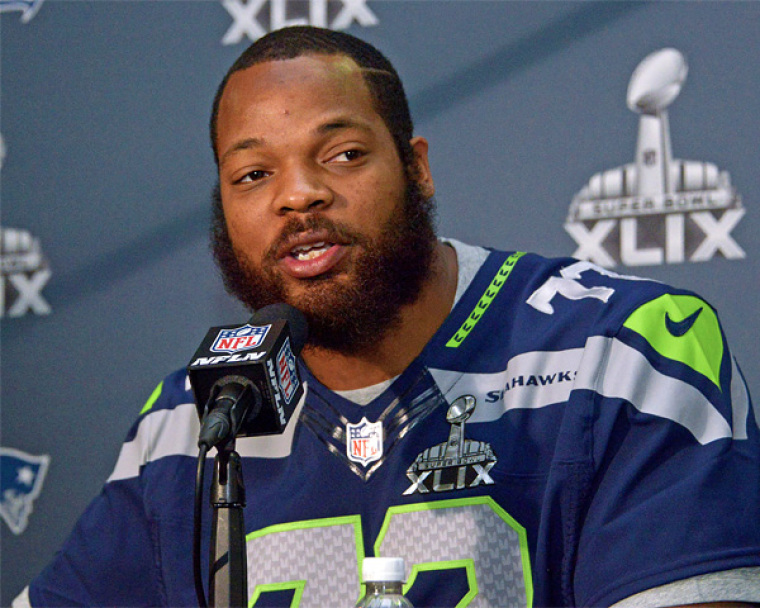 The Atlanta Falcons are currently in talks with the Seattle Seahawks regarding a trade involving defensive end Michael Bennett. The 32-year old is set to turn 33 this November and has made it to the Pro Bowl in the past three seasons.
However, he has battled a number of injuries having recently suffered plantar fascia and knee issues in 2017. Bennett also speculated that he might not be back on several occasions last season.
This caused some to speculate that the team might consider just releasing Bennett. However, it appears that the Seahawks have a different plan in mind and is now looking to trade him in order to get at least something in return.
It reported on Friday that the team is willing to deal Bennett and that the Falcons have discussed acquiring defensive end. It would be smart for the Falcons to at least explore the deal especially with Adrian Clayborn set to become a free agent with the start of the new league.
Clayborn led the team in sacks with 9.5 in 2017, more than any other player. His departure this March will leave the team in a precarious position inevitably leading them to acquire a replacement defensive end in the offseason.
Acquiring Bennett would have immediate impact on the team, which is currently looking to make a return to the Super Bowl after their disastrous loss to the New England Patriots last year.
However, financial factors present a hurdle to the Falcons. Spotrac has pegged Bennett to count nearly $8.4 million against the salary cap. While acquiring Bennett wouldn't be impossible for the team, it would still take out a huge chunk of the team's $14.7 million in projected cap space.
If the Falcons attempt any move to acquire Bennett, it should be done by March 18 when he is due a reported $3 million roster bonus. So far however, nothing has been confirmed by either team.