Nokia 8110 4G News: HMD Global Revives Another Throwback Handset at MWC 2018
Nokia 8110 4G News: HMD Global Revives Another Throwback Handset at MWC 2018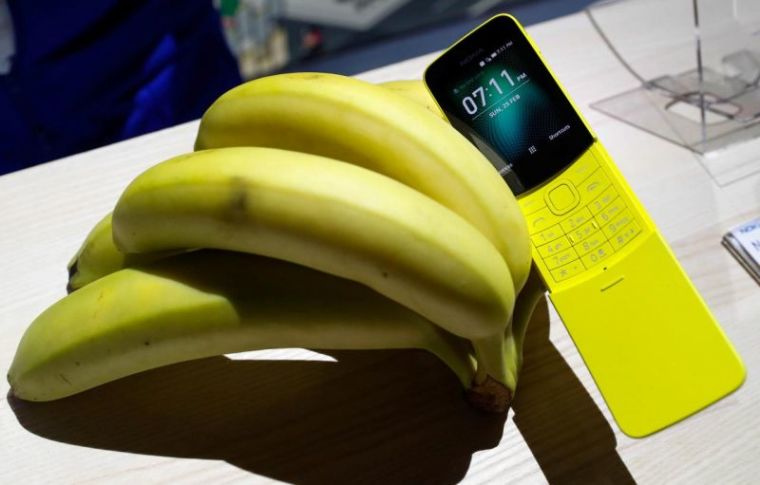 HMD Global has once again brought back one of the early Nokia mobile phones, the 8110, with major tweaks including 4G connectivity unveiled at the recent Mobile World Congress.
After launching the redesigned 3310 in 2017, HMD Global introduced an array of new mobile devices at the 2018 MWC, including the new 8110. It now appears that the annual event is going to be a venue for HMD Global to revive some of the most iconic handsets from Nokia that had success in the market before touchscreens and QWERTY keypads became the trend.
For a recap, the original 8110 phone is one of the early releases from Nokia that was a "slider" form factor since it had a sliding cover that hid its keys when not in use. The device also became very familiar to people after it became the phone of choice of the characters in the movie "The Matrix," including its main protagonist, Neo (Keanu Reeves).
Now, the new 8110 still features its iconic "slider" form but it had several notable upgrades in its technical specifications. It now runs on the Smart Feature Operating System supported by KaiOS and is powered by a dual-core 1.1 GHz processing chip. The 2018 version of the handset comes with a 4 GB internal storage and a 512 MB random access memory.
However, the highlight in its improvement lies in its network connectivity. It is equipped with an LTE Cat 4 modem to support 4G with expected speed of up to 150 MB per second plus other additions that would have been very useful to Neo, including WiFi connection, Bluetooth, and GPS.
There will also be a 2-megapixel camera on the rear with LED flash, slots for two SIM cards, a 3.5 mm headphone jack for music and video playback, and a MicroUSB port for charging purposes.
Obviously, the new 8110 was not designed for the heavy mobile tasks that premium smartphones can handle. However, it could be a worthy option mainly as a communication device across all ages. It is packed with a 1,500 mAh battery that, according to HMD, can last up to seven hours of 3G talk time and up to 25 days on standby.
The new 8110 is still offered in its popular black colorway but is also heavily advertised in its yellow-colored option that makes the device look like a banana.
The release of the 8110 happens sometime in May while its "global average retail price" is set at 79 euros or around $97.