Nokia Joins Google's Android One Program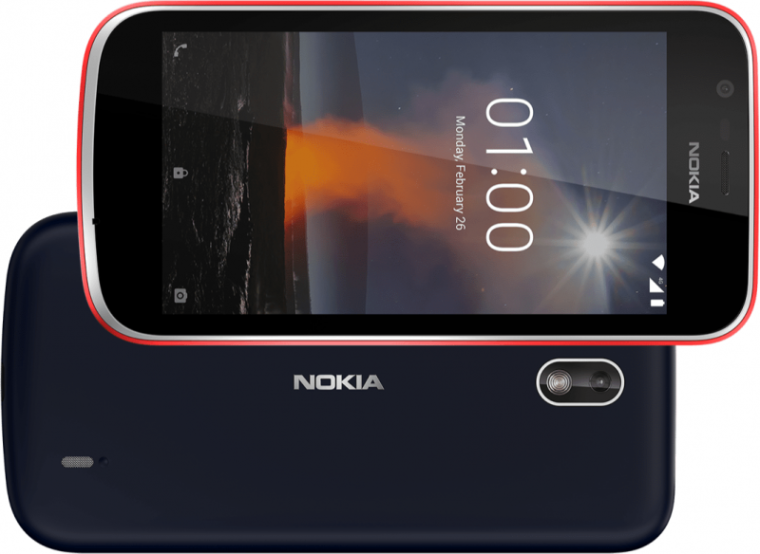 HMD Global, the company behind the latest Nokia smartphones is leading the charge in streamlining the Android line by using the Android One software. At the Mobile World Congress in Barcelona, HMD announced their new partnership with Google by committing to using Android One on their smartphones going forward.
"Nokia is becoming the lead partner for Android One," Pekka Rantala, EVP and CMO of HMD Global said in an interview. "We didn't have the capabilities of going for it [before but now] we are going portfolio wide."
With this new deal, everything at the Nokia 3 level and above as well featurephone-level devices like the Nokia 8110, will come into the program in one go. In addition to streamlining their Android line, opting for the Android One also meant using the new Android GO version for low-end smartphones.
The Nokia 1 is the first smartphone to utilize this "lite" OS which was designed with 512MB to 1GB RAM handsets in mind. In addition to OS tweaks, Android GO also features "GO versions" of popular Google apps that use fewer resources than their standard Android counterparts.
The Nokia 1's specs are modest at best, with a 1.1GHz MediaTek processor, 1GB of RAM, and just 8GB of storage. Its appearance also evokes an image of a basic device 4.5-inch display (854 x 480) and a 5-megapixel camera.
Despite these basic specs, however, HMD is looking add a little more pizzazz to their entry-level smartphone by bringing back Nokia's popular polycarbonate Xpress-on covers. The covers wide range of colors with red and blue being the standard choice.
HMD has not announced if the covers will be available for other Nokia devices. However, given the industry's penchant for glass and metal covers it's probably safe to assume that the Nokia 1 will be the only smartphone to sport the covers, at least for now.
The Nokia 1 is set to go on sale this April and will be available for $85.