'Overwatch' News: Developers May Add More Automated Voice Lines for Support in the Future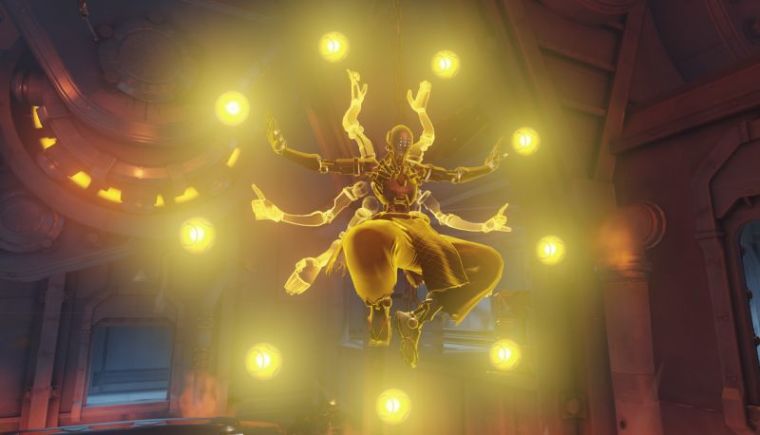 Support mains for Blizzard's "Overwatch" may soon be getting a quality of life upgrade as a Blizzard employee has confirmed that they may be getting automated voice lines soon.
Michael Chu, lead writer for "Overwatch," recently responded to a forum post questioning why Mercy was the only support hero that would automatically ask for assistance while all the other supports, specifically Zenyatta, were left without that feature.
"This has been requested a few times, and I think we will probably be adding automatic "help me" voice lines to the other support characters in the future," he wrote in a reply.
To anyone who might be unfamiliar, Mercy is the only support hero in "Overwatch" who, when she takes enemy damage, will automatically say a voice line requesting assistance from the rest of the team. This lets the rest of the team members know when their support is in danger and respond appropriately.
Unfortunately, none of the other support heroes have this function and the player behind the hero has to personally communicate to their team through text or voice chat whenever they are in danger, something that is not often as quick or efficient as an automatic system.
The hero that will benefit the most from this change is undoubtedly Zenyatta as he is the only support hero that does not have any defensive skills other than, well, fighting back.
In other news, the "Overwatch" team continues to tease the potential release for the 27th hero, but a slip-up over at the Japanese Twitter account may have just dropped the ball on the matter.
According to a post on the "Overwatch" subreddit, the Japanese Twitter account accidentally tweeted out the name of an image file instead of the image itself. The name of the file? "Brigitte Tease #3."
Brigitte Lindholm is the daughter of Torbjörn and the travelling companion of Reinhardt. She has so far appeared in a few comics and cinematics but has never actually been in the game. However, it seems that is about to change as she is rumored to join the roster of "Overwatch."