Research Reveals 65 Percent of Baby Food Products Contain Arsenic
Research Reveals 65 Percent of Baby Food Products Contain Arsenic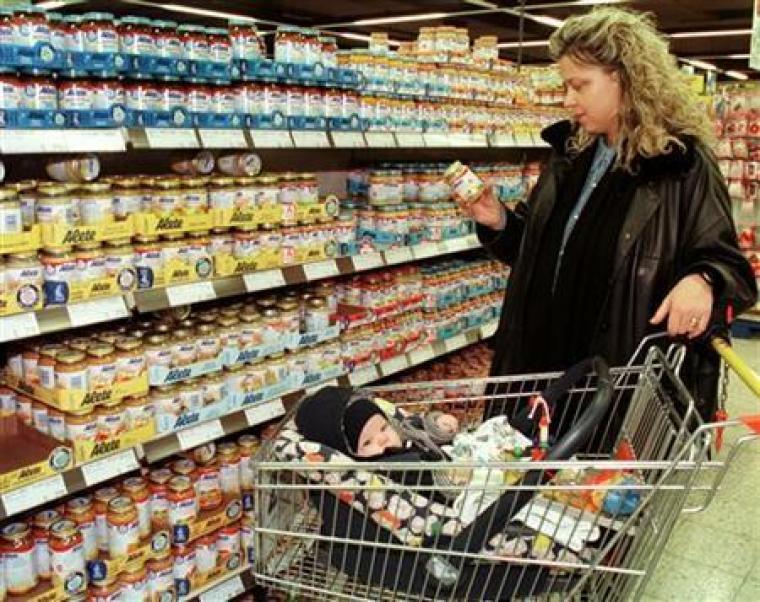 A nonprofit organization has discovered that leading brands of baby food products contain a high amount of arsenic and other contaminants that can affect the motor and cognitive skills of developing infants.
Clean Label Project, a nonprofit advocacy group for transparent labeling, tested more than 530 baby food products used in the past five months. With the help of Nielsen data, it was revealed that top-selling and emerging brands contain arsenic and other contaminants in them.
Of the 530 baby food products subjected to test, 65 percent was found positive for arsenic, 36 percent for lead, 58 percent for cadmium, and 10 percent for acrylamide. The research also revealed that the top offenders are the popular brands, such as Gerber, Enfamil, Plum Organics and Sprout, all of which only garnered a 2/5 score from Clean Label Project's report card due to the presence of toxic metals in their products.
According to Jennifer Lowry, a pediatrician and toxicologist at Children's Mercy Hospital in Kansas City, Missouri, the presence of the said chemicals in the tested products pose a threat on the fine motor and cognitive skills of babies. Arsenic, for instance, which was revealed to be present in 80 percent of baby formula samples that were tested, is associated with developmental defects, cardiovascular disease, neurotoxicity, diabetes and even cancer.
Jaclyn Bowen, executive director of Clean Label Project and a food safety scientist, pointed out that most baby food products containing high amounts of arsenic are the rice-based ones, such as snack puffs. However, FDA (Food and Drug Administration) suggests that it is inevitable for chemicals like lead and arsenic to be present in some food products because these are present in the environment.
"It is important for consumers to understand that some contaminants, such as heavy metals like lead or arsenic, are in the environment and cannot simply be removed from food," Peter Cassell, an FDA spokesperson, told USA Today in an interview.
Meanwhile, the results of the research have also revealed that 60 percent of the products that were tested and claimed to be "BPA Free" also yielded positive results for bisphenol A.