Robert Pattinson Not Dating Rita Ora; Ready to Launch Music Career?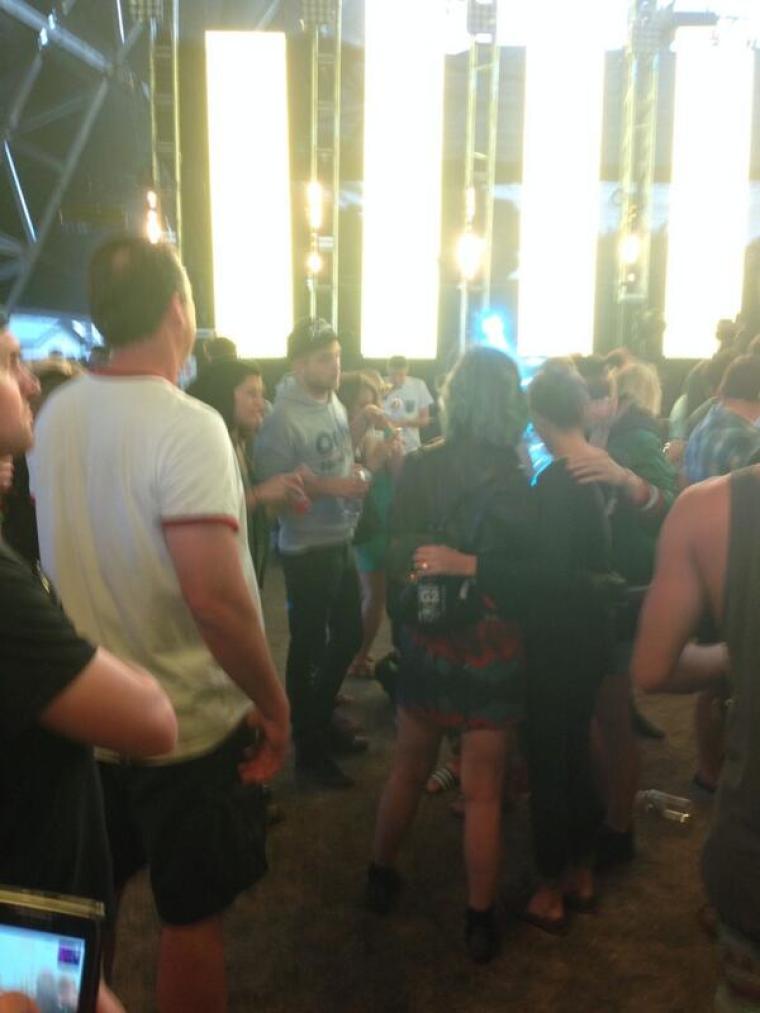 Robert Pattinson and Rita Ora sparked romance rumors over the weekend after they were spotted together at Coachella, but insiders they are just friends.
On April 12 and 13 Pattinson, 27, met up with a number of friends at the Coachella festival in Indio, Calif., including Ora and pop star Katy Perry. Rumors began to swirl about the Twilight star and Ora after they were again spotted together at a Sam Smith concert in Los Angeles on April 16, however, they are not romantically involved as Ora is dating Scottish DJ Calvin Harris.
"Rob and Rita have a lot in common when it comes to music, but they are not hooking up. They are both fans of Sam Smith, who played a sold out show at the Belasco Theater in LA," a source told HollywoodLife.com. "Sam and Rob know each other through Lily Allen, Sam's cousin, and Rob has always been really supportive of him and his career."
Pattinson kept a relatively low profile and appeared to be in good spirits while taking in sights and sounds at the annual two-weekend, three-day music and arts festival on Saturday.
In recent months he has been busy filming his latest movie Life, which chronicles Magnum photographer Dennis Stock's real life friendship with legendary actor James Dean.
In early April Pattinson was photographed in character mode while shooting scenes at the Chateau Marmont in West Hollywood. He was also seen filming scenes at Hollywood's Pantage Theatre where he debuted a clean-shaven look and sported a black and white suit on set.
He portrays Stock in the movie, which is set in 1955 and stars Ben Kingsley and Alessandra Mastronardi.
Meanwhile, a report claims the Maps To The Stars actor wants to launch a music career. The British actor rose to worldwide stardom in 2008 following his breakout role as Edward Cullen in the film adaptations of the Twilight novels and insiders claim he is now ready to pursue his passion for music.
"Rob loves acting, but his real passion is music. He's eager to record a solo album when he finishes up his film commitments," an insider revealed.
"Last year, he started working with one of the top songwriters in the industry," the source continued. "They hope to produce and record a hit single when they are finished, along with an entire album as well."