'Rokuhoudou Yotsuiro Biyori' Latest News: OP Theme to Be Performed by Aki; New Promotional Video Released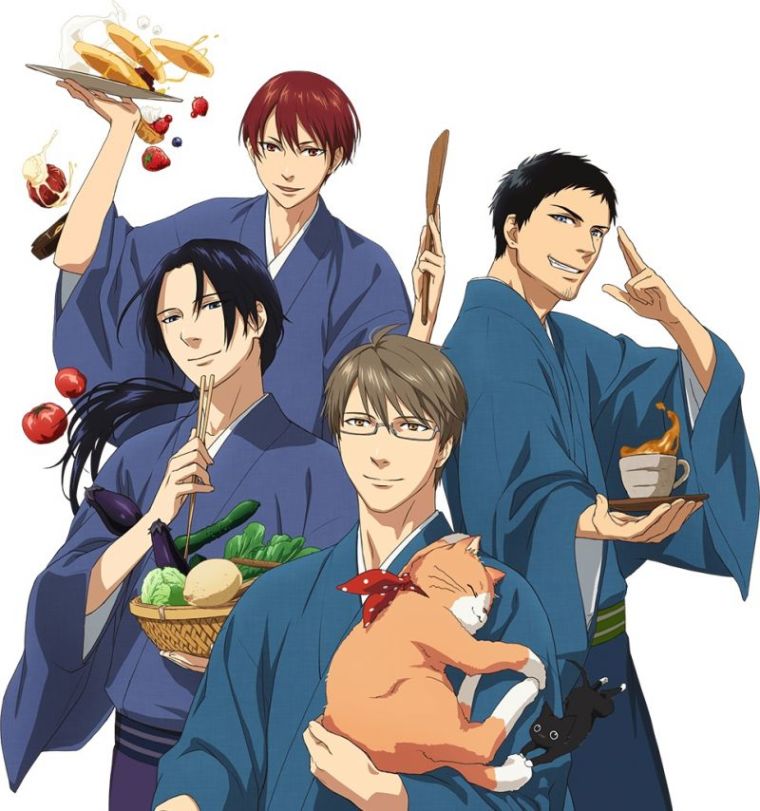 Additional information has been announced for the upcoming Japanese slice of life anime series, "Rokuhoudou Yotsuiro Biyori."
According to Anime News Network, the announcement was made on the series' official site, which has named Japanese singer Aki will be performing the opening theme song titled "Sakurairo Cliché (Sakura-colored Cliché). The single for the song has been scheduled for released on May 2.
Aki's previous works include theme song composition for "Spiral," as well as song performances for "Nazotokine," "Clione no Akari," "File of Young Kindaichi," for which she also did song composition, and "Crane Game Girls Galaxy.
The series is based on the Japanese manga of the same name written and illustrated by Yuu Shimizu. It takes place at a popular Japanese-style tea house known as the Rokuhoudou. In here, there are four crew members working hard to get things done as efficiently as they could provide.
The tea house's crew consists of four specialists, each with his own preferred expertise. These four members include Sui, who makes the tea; Gure, who creates the latte art; Tsubaki who makes the sweets; and Toritaka, who takes care of anything that needs cooking.
Aside from serving their customers, these guys would also sometimes play the role of a friend, a trusted confidante, and a listener, who would even sometimes help their patrons, old and new, solver their problems.
The previously announced cast list include Junichi Suwabe as Sui, Yuuichi Nakamura as Tokitaka, Daisuke Ono as Gure, Daiki Yamashita as Tsubaki, Tomoaki Maeno as Yakyou, Kousuke Toriumi as Eisuke Kadosaki, and Kouhei Amasaki as the ginger cat Kinako.
"Rokuhoudou Yotsuiro Biyori" is expected to be released sometime in April on Tokyo MX and KBS Kyoto. Information on the official broadcast dates and online resources can be found on the series' official site at a later date.