'Rosewood' Season 3 Cancelled: FOX Confirms Cancellation of Show After Season 2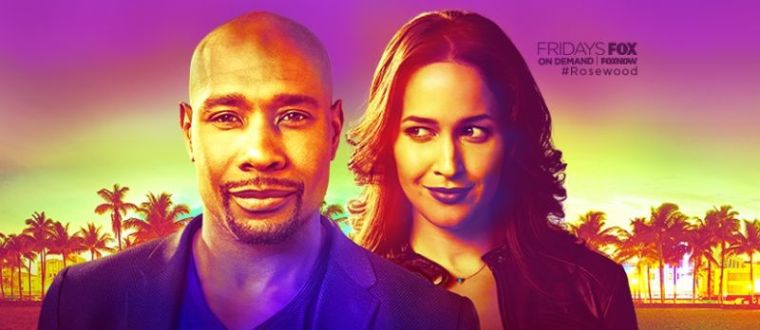 After airing its first two seasons on FOX, crime drama "Rosewood" is packing it in.
Recently, the network has cleared its shelves to pick up new shows. Unfortunately for "Rosewood," FOX has decided to cancel it, allegedly due to the poor ratings of its sophomore season.
Starring Morris Chestnut and Jaina Lee Ortiz, "Rosewood" debuted in fall of 2016 and had a successful first season. Although the series had little fanfare back then, it managed to attract solid ratings. Due to its favorable reception, FOX gave the show an early season 2 renewal.
However, "Rosewood's" sophomore season struggled in ratings when it was moved to the low-trafficked Friday night timeslot, averaging only about 3 million viewers and a 0.7 live+same day 18-49 rating. That was a significant 50 percent drop from the average 4.79 million viewers and 1.34 rating of season 1.
FOX had to make a major decision when it cancelled the police procedural drama, especially since season 2 ended on a cliffhanger. The network confirmed its cancellation less than two weeks after the finale of its sophomore season on April 28.
News about its cancellation came as a surprise for fans. But just because it was cancelled by FOX does not necessarily mean that it will not have a season 3 anymore. Since the show left many questions unanswered, it is possible that the series will return for a third season, albeit not on FOX.
"Rosewood" centers on actor Chestnut as the charismatic pathologist Dr. Beaumont Rosewood, Jr., as well as homicide detective Annalise Villa, played by Ortiz. Other members of its cast are Lorraine Toussaint, Gabrielle Dennis, Domenick Lombardozzi, Anna Konkle and Eddie Cibrian.
Following the cancellation of the show, Chestnut posted on Instagram a long note especially addressed to "Rosewood" fans, thanking everyone for their support for the show. Speaking about the cancellation, he said: "When one door closes, two more can open... Thank you all for your continued #onelove and support. See you back on the screen, soon. Big and small."