Samsung Galaxy S3 Android 4.1, JellyBean Update for Unlocked Version Coming November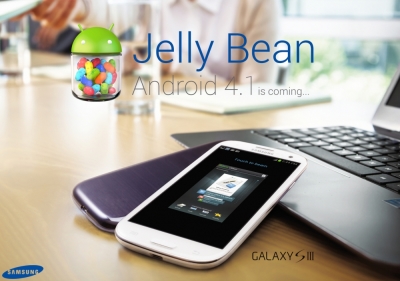 The Samsung Galaxy S3 Android 4.1, JellyBean update for the unlocked U.K. version of the smartphone should begin rolling out in the beginning of November.
The update was recently released for three of the major carriers in the U.K: Three, O2, and Vodafone OTA (over-the-air). There have not been any reported problems with the update. However, owners of the unlocked version still are waiting for it.
The Galaxy S3 JellyBean update started rolling out in the U.K. last week and the timing was confirmed in an O2 user forum.
"Good news! The wait time is almost over for Samsung Galaxy S3 users. From tomorrow, 19th Oct. '12, you'll be able to upgrade to the much awaited 4.1 Jelly Bean update over Wi-Fi or via Kies," wrote O2's social media team.
"If you have activated the 'auto-update' feature from out of box, you will be prompted to download the 4.1 Jelly Bean update," continued O2.
Samsung also confirmed the October U.K. roll out for the software on its Facebook page earlier this month.
A Facebook user named Lewis messaged Samsung, telling the company to "hurry up and release the update for the U.K. International S3."
Samsung replied by stating that it will be available sometime before the end of this month.
"Hi Lewis, we can confirm that the Android 4.1 (Jelly Bean) operating system will be available on the Galaxy S3 this month. Details regarding the availability across network channels will be announced in due course," wrote Ravi of Samsung.
The rollout of JellyBean to the Galaxy S3 in the U.K. is part of Samsung's second wave of them that started this week.
The company just released the software upgrade in Sweden over KIES with a new official build called XXDLI.
The JellyBean update brings new features to the Galaxy S3, including a smoother UI, Google Now, Offline voice-typing support, expandable notifications, better settings organizations and much more.
Samsung Galaxy S3 TV Commercial