Samsung Galaxy S3 in Black to Launch With 64GB of Storage
The upcoming black version of the Samsung Galaxy S3 smartphone will launch with 64GB of built-in storage.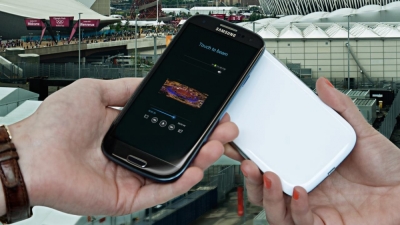 Clove U.K. reported over the weekend that the device will come equipped with quadruple the storage space that is found in most Galaxy S3 models.
Samsung officially confirmed that it would be releasing a black version of the smartphone last week.
This variant of the device is currently available for pre-order at the U.K. retailer known as MobileFun. It is expected to be shipped in four weeks for those who pre-order the smartphone and will be available at retail locations two weeks after that.
This version of the device will sell for the same price as the blue and while models selling for £499.95
This will be the fourth color of the smartphone to be released. Along with the Pebble Blue and White versions, AT&T began offering a Garnet Red model earlier in the summer.
Photos of the black variant first appeared in ads showcasing the handset's capabilities at the London 2012 Olympics.
The black Galaxy S3 is expected to launch sometime in the early part of October.
The company will also release the Galaxy S Blaze Q- basically an S3 with a full QWERTY keyboard- sometime this year.
The handset features identical specifications to the U.S. variant of the Galaxy S3, including a dual-core Snapdragon S4 CPU, 1GB RAM, and 16GB of built-in memory. It will also come with Android 4.0.4, Ice Cream Sandwich pre-installed, and its display will be 720p HD.
This device was expected to be released this month on T-Mobile, however, it has been pushed back and will also receive a name change becoming the Samsung Galaxy S Relay 4G.
Samsung Galaxy S3 Hands-On Video