Samsung Galaxy S3 Mophie Juice Pack Launches
Samsung Galaxy S3 Mophie Juice Pack Launches
The Samsung Galaxy S3 Mophie Juice Pack launched and is available for $99.95.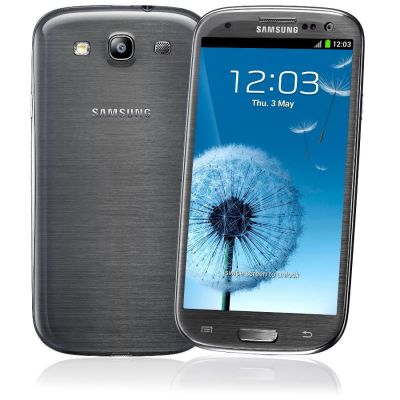 The accessory is a battery case that doubles an S3 user's ability to perform most tasks including talking, surfing the web, and sharing media.
"Mophie has become synonymous with device power, and we are motivated to engineer new battery solutions for both the Apple and Android communities," said Ross Howe, vice president of marketing for Mophie.
"We're excited to empower Galaxy S3 users to do more with their device without having to worry about running out of battery or having to take a time-out to recharge at a wall outlet," he continued.
Galaxy S3 owners can purchase the new Juice Pack online at mophie.com and it will also be available in select retailers nationwide.
Features on the case include a custom design that is ultra-thin, lightweight, and protective. It also allows the user to sync up with USB connections without it having to be removed.
The case features an on/off toggle switch that allows for standby and charging mode that gives users the ability to dictate when they need extra juice. The case also comes with 4 integrated LED status indicators that notify the user of how much battery power they have left and displays how much charge time remains when the case is plugged in.
Specifications have already been leaked for the Galaxy S4.
The device is rumored to include a quad-core Exynos 5450 chipset that clocks in at 2.0GHz, according to reports.
This chip is said to be made on a 28nm process and its CPU might be downclocked to at least 1.7GHz, according to YouMobile.org.
A similar chipset is found in Samsung's next Nexus 10 tablet, which is powered by the Exynos 5250 that features two Cortex-A15 cores at 1.7GHz and Mali-604GPU.
No other information on the Galaxy S4 is available at this time. However, the smartphone should be released sometime in 2013.
Samsung Galaxy S3 Hands-On Video