'Sayonara no Asa ni Yakusoku no Hana wo Kazarou' Latest News: Anime Film to Be Released in UK and Ireland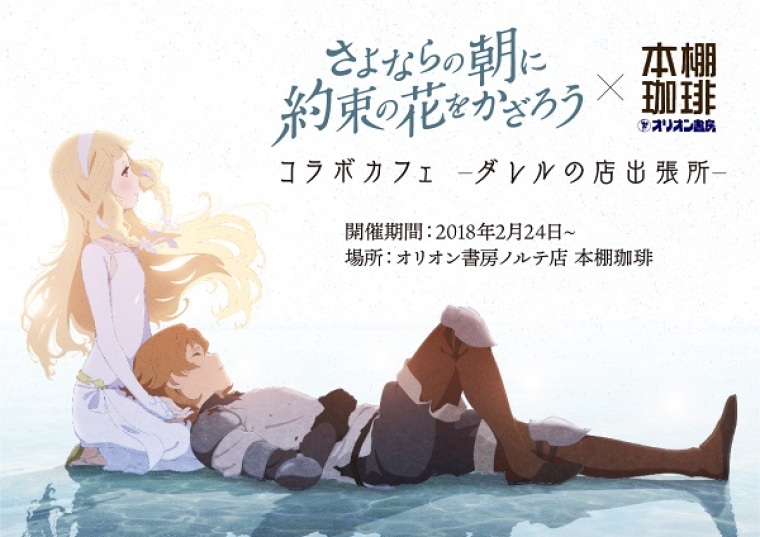 The Japanese dramatic fantasy anime film "Sayonara no Asa ni Yakusoku no Hana wo Kazarou (Let's Decorate the Promised Flowers in the Morning of Farewells)" made its international debut at the recently concluded Glasgow Film Festival held in Glasgow, United Kingdom.
The film was shown on the last day of the festival on Sunday, March 4, and is expected to go on general release in both the United Kingdom and Ireland later this month under the title "Maquia: When the Promised Flower Blooms."
A promotional video has also been released focusing on the relationship between the main characters Maquia and Erial, while also previewing the ending theme song titled "Viātor" performed by rionos.
Anime screenwriter Okada made her directorial debut with this full-length anime film. She is also credited with writing the film's scripts at P.A. Works. Akihiko Yoshida took care of the original character designs that Yuriko Ishii adapted into animation. Ishii also served as the chief animation director for the film.
The cast members include Manaka Iwami as Maquia, Miyu Irino as Erial, Ai Kayano as Leillia, Yuuki Kaji as Clear, Miyuki Sawashiro as Rashine, Yoshimasa Hosoya as Lang, Rina Satou as Mido, Youko Hikasa as Tita, Misaki Kuno as Medmel, Tomokazu Sugita as Isol, and Hiroaki Hirata as Baro.
The film tells the story of the people of Iolph, who maintain their teenage appearances for life and have a lifespan of hundreds of years. However, this previously peaceful town is shattered by outsiders who want to gain the secret of the Iolph people's longevity for themselves.
A survivor named Maquia manages to escape and soon chances upon an orphaned baby that she decides to raise by herself. But as the boy grows up, the difference between their lifespan becomes more and more apparent.
Information on the planned international release for "Maquia: When the Promised Flower Blooms" will be revealed in the coming months.