Second 'Person of Interest' in Colorado Shooting Was Only 'Associate' of Suspect James Holmes (VIDEO)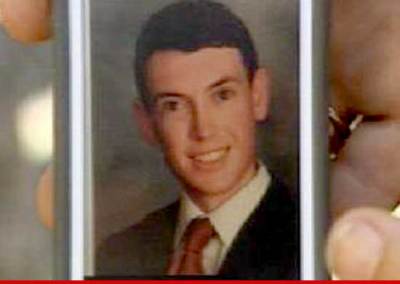 The involvement of a second suspect in the Colorado shooting has been discounted after police confirmed that another person who was taken in for questioning was only an associate, and was not believed to be linked to the shooter, James Holmes.
Friday morning's massacre occurred as Batman fans packed into an Aurora theater for the opening screening of the "Dark Knight Rises." The suspect, James Holmes, opened fire on the crowd of fans as they watched opening scenes of the movie; killing 12 people and leaving 58 others injured.
While early reports suggested that a second person may have been questioned in relation to the case, prompting some to believe that a second suspect may have been involved, new police statements have confirmed Holmes as the only suspect at this point.
The Aurora police released a statement to that effect: "There are multiple unconfirmed and inaccurate news reports about a second suspect. In regards to those reports: An associate of Holmes was interviewed this evening. There is no reason to believe that he is involved. Further details of this investigation will not be released at this time."
The "associate" of Holmes was questioned Saturday night, however, it appears that he was just the last classmate of Holmes left to be questioned by police and could not be found originally, Fox News has reported.
Police have obtained a cell phone and computer from Holmes' apartment in the hope of gathering more information about how long the suspect had been planning the attack. On Friday police had arrived at Holmes' apartment only to discover that a number of explosive devices and booby-traps had been set up within the unit, blocking the initial entry into the space.
Authorities have claimed that there were enough explosive devices in the apartment to create a large fireball, potentially destroying the entire floor of the block of apartments Holmes' residence is located on. However, they were successfully able to deactivate all explosives and have now gained full access to the apartment. The investigation into the tragic shootings continues.
Shooting Suspect Identified: James Holmes of Aurora Colorado
Footage: Shooting in Aurora, CO Theater During 'Dark Knight Rises'