'Sense8' Special Air Date, News: Naveen Andrews Says Finale Will Please Fans
Filming for the "Sense8" special is underway and co-star Naveen Andrews assured fans of the Netflix series that they will be satisfied with the ending. The actor will be on the set soon to reprise his role as Jason.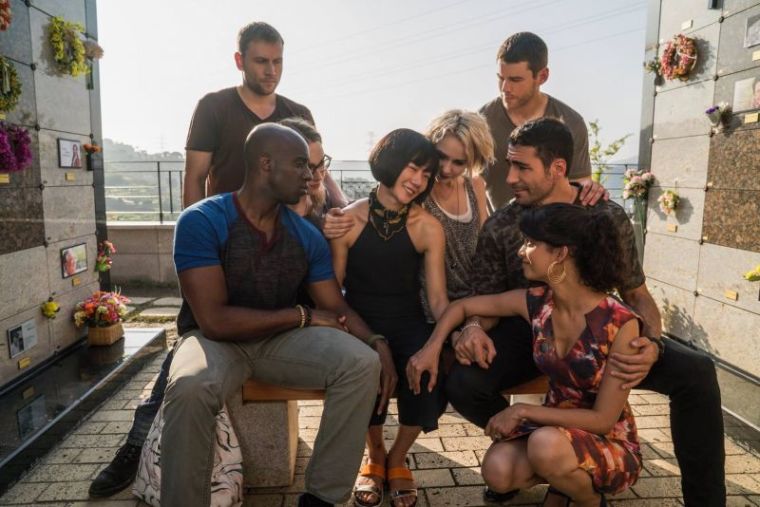 Speaking to a panel at the Television Critics Association press tour, Andrews clued in that he's also pleased with how his character's story will wrap up. He hinted that Jason will likely become reunited with Angelica (Daryl Hannah).
"I think in terms of the push we put into it, they should be happy with [the special]," the actor stated. "There is a satisfying ending to it."
Andrews also acknowledged the fans who helped bring back the show as a two-hour special after Netflix confirmed its cancellation. He revealed that he was dreading to open his email afterwards until creator Lana Wachowski confirmed that Netflix gave the show a chance to close properly.
The actor is now part of the new CBS show "Instinct," which will premiere in March. He will, however, be able to film the "Sense8" special and would be flying to Berlin, Paris or Napoli for production.
Netflix has yet to announce a specific screening date for the "Sense8" special but the streaming platform recently released a first look video from the initial filming. Max Riemelt (Wolfgang), Toby Onwumere (Capheus), Miguel Angel Silvestre (Lito), Jamie Clayton (Nomi), Tina Desai (Kala), Tuppence Middleton (Riley), Doona Bae (Sun), and Brian J. Smith (Will) return for the last time.
"I do know it probably won't end on a huge cliffhanger like season two did," Agyeman said. "Because should it not come back that would just...That's what made everybody kick off I think."
Netflix cancelled "Sense8" in June 2017 but its fans launched a petition to bring back the show or at least give it another episode to wrap up. Netflix relented after two months and announced that the series will get a two-hour special.
"Sense8" follows eight people who have the ability to connect to each other mentally and metaphysically from around the world. The sensates' lives intertwine and they try to save each other from those who see them as threats.