'Southern Charm' season 3 news, cast, spoilers: Uncertainty of show's return strongly points to cancellation, follows cheating rumors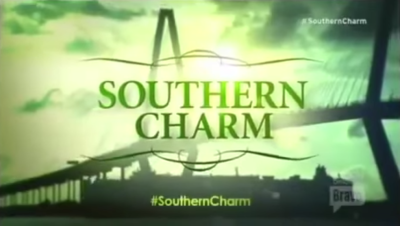 Bravo's reality show "Southern Charm" may just be, if not already so, headed for cancellation. The network recently announced renewals for some of its shows; however, Southern Charm was unfortunately not in the list of mentions.
According to Realty Today, one of the main reasons for this possible cancellation decision would be its low ratings. Because of the on-and-off relationship of the viewer's favorite couple, Thomas Ravenel and Kathryn Dennis, the attention and interest of the viewers have seemingly wavered, as well. Unlike season 1's rating, the second installment failed to reach the same bar set by its predecessor.
Some signs pointing to the end of the show is Ravenel hinting previously that the show is done for good, and it goes the same for the couple's relationship. Recently, rumors of the 52-year old senatorial candidate's affair with a Florida-based model have circulated the web.
Yibada further reports about this story, saying that Ravenel is involved in some kind of altercation with the model's boyfriend. It all started when the said model showed intense desire to be on the show, posting modeling photos and calling out social media attention, which successfully captured Ravenel's interest. After continuously liking her Instagram photos, he then tries to contact her on Facebook, offering her an appearance on the show if she agrees to spend three nights with him. The model then jumps at the opportunity, and when her boyfriend has found out about the plan, a confrontation has ensued.
As Celebrity Laundry states, it may not be all Ravenel's fault, as his 22-years-old former socialite baby mama has not yet been able to let go of her previous lifestyle, contributing to the split. In the previous season, viewers witnessed how Dennis was more than eager to leave her baby to her parents and nanny, to go out, party, and get drunk with her girlfriends. Despite the split, it's said that Dennis won't be leaving empty handed as it seems like she will be getting a huge amount of child support, as well the mansion in Charleston.
Moreover, it was revealed that the couple's relationship is the main thing holding the show together because it is the most riveting part of it all, so without the two, it may no longer work.