'Space Battleship Tiramisu' Latest News: New PV and Main Cast List Revealed for Upcoming Sci-fi Comedy Anime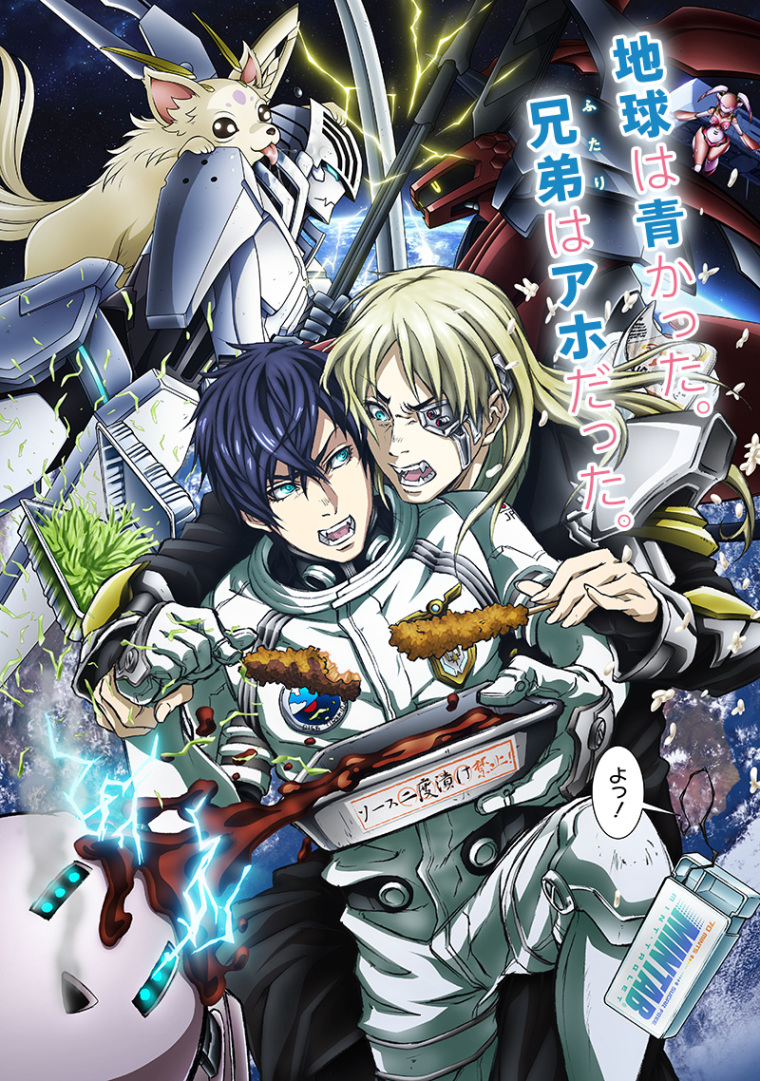 The first promotional video and the official key visual art have been released for the upcoming Japanese comedy sci-fi anime series "Uchuu Senkan Tiramisu (Space Battle Ship Tiramisu)."
The 70-second video, which is currently available on the series' official YouTube channel, has also revealed the main cast list, which includes Kaito Ishikawa and Takahiro Sakurai as the Ichinose brothers Subaru and Isuzu, respectively.
Other cast members include Junichi Suwabe as Vulgar Hummer, Takuya Eguchi as Subaru-B, and Ako Ohtsuka as Narrator.
The series is described as a science fiction gag comedy and follows the daily life of Subaru, the ace pilot of the space battleship known as Tiramisu. However, since he cannot get used to being surrounded by the older pilots, he would instead choose to shut himself off in the cockpit of his own personal ship Durandal.
The original manga series currently runs on Shinchosha's "Kurage Bunch" website and is being written by Satoshi Miyakawa and illustrated by the artist Kei Itou. It was first launched in October 2015 and has since been published in four collected volumes, with a fifth one scheduled to ship out on Friday, March 9.
A key visual art has also been released for the upcoming anime adaptation featuring the Ichinose siblings and a tagline that reads, "The Earth was blue. The brothers were idiots."
The series is being animated by Studio Gonzo, whose most recent works include "18if" and "Akiba's Trip: The Animation" in 2017. Hiroshi Ikehata will be directing the adaptation, while Yuu Satou handles the series composition. Ai Yokoyama is in charge of the character designs.
"Space Battleship Tiramisu" premieres sometime in April and will be airing every Monday late night at 1 a.m. JST on Tokyo MX, Sun TV, and BS11. It will also be available for online streaming at 2 a.m. JST on Hikari TV.