SpaceX Moon Mission To Set Up Lunar Mobile Network Underway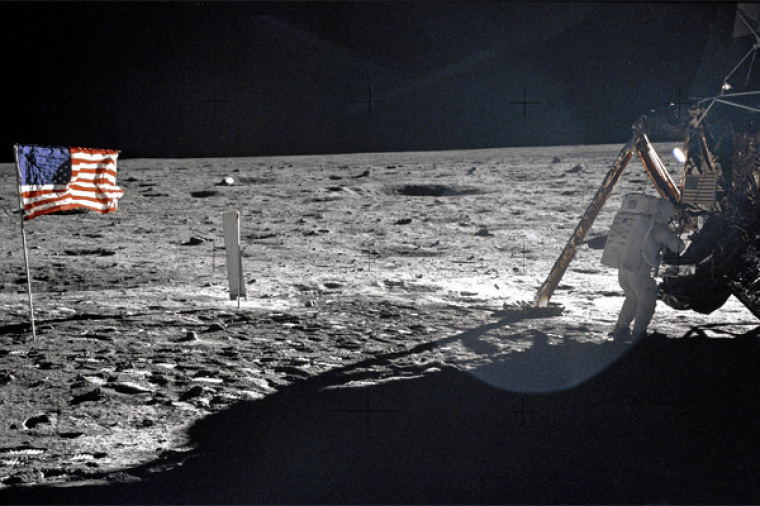 The moon could soon have its own mobile network with SpaceX set to carry out a private moon mission that will enable high-definition streaming from the lunar landscape back to earth. The mission coincides with the 50th anniversary of the first moon landing and will be the first privately funded Moon landing in history.
The project will be a joint venture by Vodafone Germany, network equipment maker Nokia and carmaker Audi, the latter of which will provide the rovers for the mission. Berlin-based PTScientists will lead the mission and will be launched aboard a Falcon 9 rocket in 2019.
In a recent post on Twitter, Vodafone Group announced their plans to install a 4G network on the moon. This will then send the first ever live HD video feed of the lunar surface. Simply called "Mission to the Moon," the goal is to approach and study NASA's Apollo 17 lunar rover, which was used in 1972.
During the mission, Nokia Bell Labs will create a "space-grade ultra compact network" weighing in at just one kilogram. Once this is completed, Vodafone will then set up a 4G network to connect two Audi lunar quattro rovers to a base station. The signal, which will operate in the 1,800-MHz frequency band, will be broadcast to a global audience from a mission control center in Berlin.
"This project involves a radically innovative approach to the development of mobile network infrastructure," Vodafone Germany CEO Hannes Ametsreiter said in the same statement. "It is also a great example of an independent, multi-skilled team achieving an objective of immense significance through their courage, pioneering spirit and inventiveness."
However, they are not the only one gunning for the title of first private moon landing. Thanks to Google's Lunar X competition, five companies are also planning a mission to Earth's only satellite, some of which are already eyeing a launch this year.