Star Wars Episode 7 Cast Member Harrison Ford's Ankle Injury Confirmed to Be Broken Leg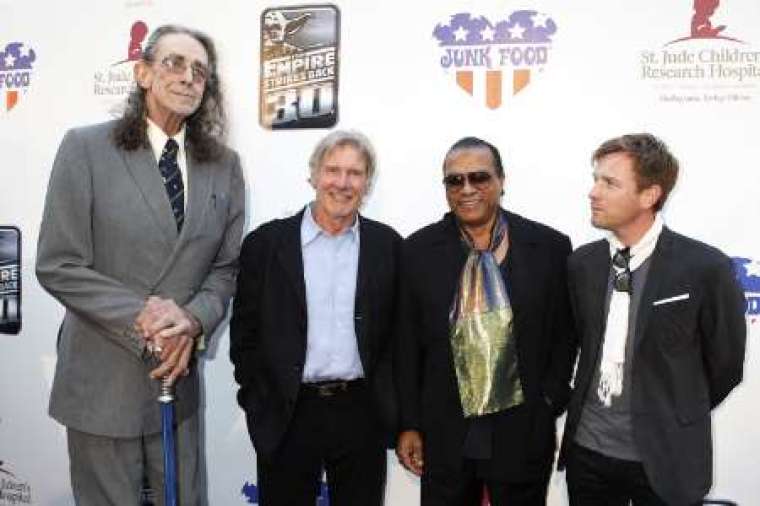 "Star Wars: Episode 7" cast member Harrison Ford broke his leg last week, not just his ankle as it was originally reported.
BBC clarified the story stating that Ford broke his left leg and had successful surgery on the limb. His U.S. publicist confirmed the news.
"He will begin rehab shortly," she said. "He's doing well and looks forward to returning to work."
Ford is expected to return to the set once his leg heals.
Various media outlets reported last week that the actor's ankle shattered when the door on Hans Solo's Millennium Falcon ship fell on it. It was originally labeled as a "bad ankle injury" that he was being hospitalized for in London.
The studio will continue filming and pushed Ford's scenes to the end of the schedule so that there would be no serious delays. The film hits theaters in December 2015.
"Star Wars: Episode 7" creators recently tweeted out a picture that could confirm that the Millennium Falcon will be a part of the film.
What could be a part of the legendary ship sits in back of the movie's director J.J. Abrams, Lucasfilm president Kathleen Kennedy and a shiny R2-D2. Behind them is a heavily scaffolded structure that looks like an incomplete section of the ship's cockpit.
"With #StarWars director J.J. Abrams and Lucasfilm president Kathy Kennedy, talking to a key cast member," read the tweet that was sent out from U.K. Chancellor of the Exchequer George Osborne. He was allowed to tour Pinewood Studios, which is located just outside of London.
Fans have weighed in on the picture and stated that the Falcon's cockpit window looks like a tie fighter. This could point to a plot involving the Empire.