'Star Wars: Rogue Squadron 3D' Now on Steam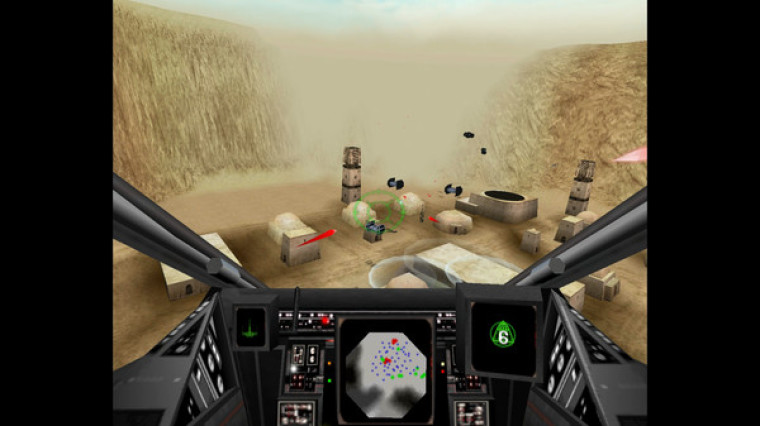 Disney and Lucas Arts brings another "Star Wars" video game out of the dusty back catalog to Steam. The game is none other than "Star Wars: Rogue Squadron 3D" developed by 5 Factor.
The game places gamers in the role of Luke Skywalker who must assemble a dozen of the most skilled and battle-tested starfighter pilots in the Rebel Alliance to fight against the Empire. The group is called the Rogue Squadron. The game is set after Luke and Wedge Antilles blew up the Death Star.
Players will engage in dogfights, reconnaissance, bombing runs, rescue missions, and search and destroy assignments, among others. They will take on X-wings, Y-wings, A-wings, V-wings, snowspeeders, AT-AT walkers, AT-STs, TIE fighters, and many more of the Empire's forces. Fighting and flying will take place in a number of environments such as over water, through canyons, volcanic regions, deserts.
Minimum requirements to play the game include Windows 7/8/10 OS, 1.8 GHz processor, 1 GB RAM, 168 MB free space, and 3D graphics card that's compatible with DirectX 7. The game offers partial controller support; Polygon believes the Xbox One controller is the best bet. "Star Wars: Rogue Squadron 3D" is now available in Steam for $9.99.
The game originally released in 1998 for Nintendo 64 and PC. It was proclaimed to feature "astonishing 3D details including real time lighting and special effects (explosions, smoke, engine glow, tracer fire and more)", at least by 1998 standards.
"Star Wars: Rogue Squadron 3D" became available on GOG.com in January last year, but users had difficulty in making the game run properly, though these issues have already been fixed. A similar situation appears to be happening with the Steam release as well, based on feedback in the Steam forum. Still gamers looking for some arcade action might want to check it out.