'The Bachelorette' and Emily Maynard Debut Tonight: She Prayed Before Doing Show
"The Bachelorette" is set to debut tonight, with former cast-off Emily Maynard hoping to find love on the show. The 26-year-old mother of one has revealed that she prayed before deciding to go on the show a second time.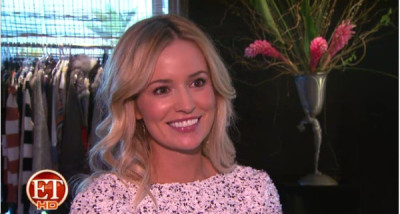 Maynard explained that she made "a list of pros and cons. I also prayed about it, and every reason I didn't want to do [the show] was from being afraid of what other people would say or think. I don't ever want to live like that. I don't want anybody to have to live their life like that … missing out on great opportunities just because they're fearful of what might happen," she told the blog Zap2it.
This season will be unique because Maynard is not just a single lady looking for love; she is also out to find "a father figure to Ricki," host Chris Harrison told Yahoo! News. Ricki is Maynard's 6-year-old daughter from a previous relationship that ended when her fiancée was killed in a plane crash.
According to Maynard, her daughter "is loving" all the attention she gets when she's out with her mom.
"She really doesn't know about 'The Bachelor' or 'The Bachelorette.' I tell her, 'I'm going to work,' but she's getting a lot of attention. Everywhere we go, I've tried to bring her back something from the dates or whatever," said Maynard.
"Emily's season is drastically different than anything we've ever done," Harrison explained. "Throughout the show, there's an underlying issue that she's a mom and 'Is this guy ready?'"
The show will also be set in a much different location, due to Maynard's daughter.
"They were so accommodating," she told Zap2it. "They moved the entire show to Charlotte, which had never been done before, and Ricki also will be traveling with us."
Maynard had previously appeared on "The Bachelor," and was chosen by Brad Womack as the woman he wanted to be with. The two separated not long after the show wrapped, continuing the show's legacy of failed relationships.
New 'Bachelorette' Emily Maynard Announced on 'GMA'