'The Gifted' Showrunner Addresses Magneto as the Voldemort in X-Men Series
'The Gifted' Showrunner Addresses Magneto as the Voldemort in X-Men Series
It's been clear from the beginning of "The Gifted" on FOX that one of its main characters, Polaris/Lorna (Emma Dumont), is a popular X-Men villain's daughter. The show, however, has been careful to never mention Magneto's name and there are legitimate reasons why he's like the Voldemort of this show.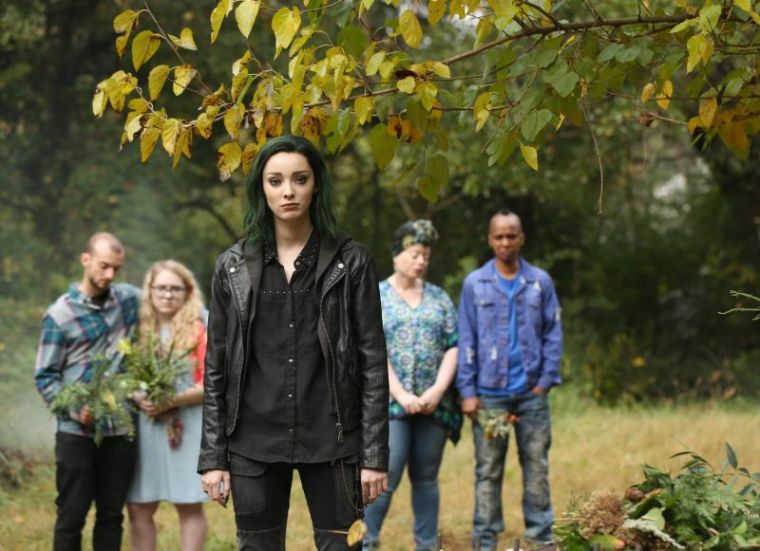 Showrunner and series creator Matt Nix discussed the decision of never mentioning Magneto in the series in an interview with TV Line. He acknowledged the Voldemort quality to this predicament in that, similar to the "Harry Potter" franchise, Magneto on "The Gifted" is He Who Must Not Be Named.
"Not to be coy, but we don't want to stumble into movie territory," Nix simply explained. Though it has to be mentioned that "The Gifted" implied Polaris' parentage several times in the episodes.
"We've taken what is kind of a necessity, in terms of us needing to stay out of the way of the movies, and turned it into a virtue in our eyes," the showrunner further explained. "It's now a feature of the characters that they don't really want to talk about — [that Lorna's father is] the leader of the mutant group that made mutants look horrible and kind of put them in the position that they're in now."
Nix, however, told Comic Book that he's still hopeful the show could delve into the X-Men and Brotherhood storylines as in the movies in future seasons. Even then, however, Nix would like to be careful about taking the narratives and materials into "The Gifted."
The showrunner would like to strike the right balance, especially when it comes to the X-Men movie connections. He doesn't want to repeat the same things the movies are doing. At the same time, he also doesn't want to veer off too much from the mythology that fans will no longer recognize the series as still part of the X-Men.
Meanwhile, "The Gifted," which has been renewed for season 2, is currently on hiatus. Filming the new installment might begin in the late spring or early summer as the show's return won't happen until the fall.