'The Marvelous Mrs. Maisel' Season 2 Filming Starts March; Will a 'Gilmore Girls' Star Join?
The award-winning comedy series "The Marvelous Mrs. Maisel" will start production in a few months. Creator Amy Sherman-Palladino confirmed the schedule and also dished that she had discussions with a "Gilmore Girls" star about joining the show.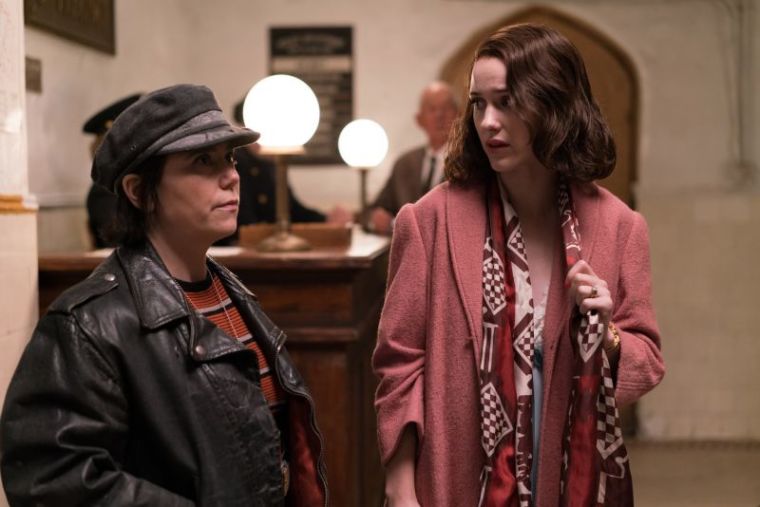 Sherman-Palladino, who created "Gilmore Girls," told E! News that filming "The Marvelous Mrs. Maisel" season 2 will begin in March. Casting has been underway for the new characters.
The showrunner revealed that they have a wish list of actors and actresses. Some of these stars have been approached but some also turned down Sherman-Palladino's invitation to be on the show.
A "Gilmore Girl" star, however, told Sherman-Palladino she wants to be part of "Mrs. Maisel" season 2. Lauren Graham, who played Lorelai Gilmore on "Gilmore Girls" for seven seasons, even pitched the showrunner some of her ideas.
"Lauren wants to be something very specific," Sherman-Palladino revealed. "She has it all figured out."
"The Marvelous Mrs. Maisel" season 2 will find Midge (Rachel Brosnahan) on the road as she pursues her comedy gigs with her manager Suzie (Alex Borstein). The women will be bonding over uncomfortable motel stays and performances at different clubs.
Midge will also head to the Catskills to perform and make the tourists laugh. From the 1950s to the 1970s, the Catskills was the trendiest place to be a comedian. The likes of Joan Rivers, Billy Crystal and Jerry Lewis performed in this venue.
"The Marvelous Mrs. Maisel" takes place in the late '50s and centers on a Jewish wife who learns that her husband has been cheating on her. She uses her talents as a stand-up comic to set a new life for herself as a single mom. She also uses her comedy gigs to rant at her husband, which endeared her to her audience. A club owner offered to manage her career as a stand-up comic.
The show recently won Best Comedy at the Golden Globes and the Critics' Choice Awards. The first season, with eight episodes, streams at Amazon.