'The Young and the Restless' Spoilers, Plot News April 20 to 24: Victoria and Chelsea in New Confrontation
Last Friday on "The Young and the Restless," Adam tells Chelsea that she can't go through with the wedding. Chelsea tells him that she has to go and tell Billy.
She heads home and tells Billy that they have to talk. He tells her that he kissed Victoria and that he's regretted doing so. He doesn't want to let her down anymore, and furthermore, he still wants to marry her. Chelsea tells him that maybe he ought to spend less time with Victoria. Billy is greatly relieved that Chelsea is taking things so well, and Chelsea suggests that maybe they should get married as soon as possible.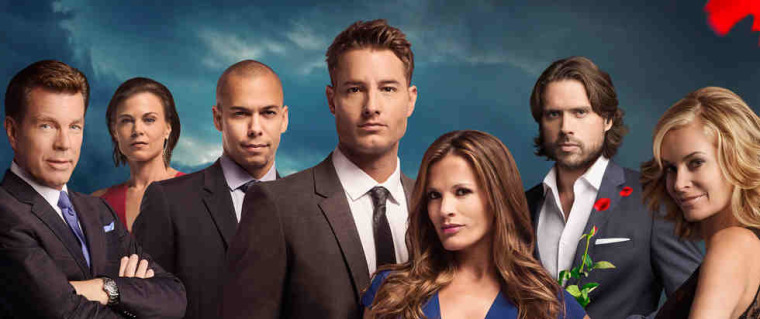 At Crimson Lights, Summer, Stitch, Dylan, Kyle, and Abby talk about Paul's press conference about Sharon. Dylan tells Stitch that Sharon is being framed. Abby tells Summer and Kyle that Ben isn't convinced that Sharon is the culprit. Stitch warns them to be on the lookout.
Across town, Sage arrives at the penthouse to get her things. Adam gives her the signed divorce papers, and she wonders why he's not being more difficult about this. He says that he might have a chance to be with Chelsea. Sage says that maybe that's true, because he's lying to her.
Chelsea goes to the penthouse and tells Adam that that she couldn't tell Billy and that they're still getting married. She leaves as Billy appears. He asks her what she's doing at the penthouse. Chelsea says that she told Gabe that he should move on.
Here are "The Young and the Restless" spoilers for April 20 to 24:
April 20 (Monday): Joe gets a life-changing news; Jack plans his escape; Nikki takes the stand in court.
April 21 (Tuesday): Victor's secret partner is revealed; Hilary's plan unnerves Devon; Jack's actions shock the Abbotts.
April 22 (Wednesday): Ashley is concerned about Jabot; Victoria and Stitch reach a relationship crossroads.
April 23 (Thursday): Victoria and Chelsea get into a confrontation; Abby mixes business with pleasure.
April 24 (Friday): Avery warns Sharon to stay away from Dylan.
"The Young and the Restless" airs from Mondays to Fridays at 12:30 p.m. on CBS.