Tiger Loose Near Paris Disneyland: Stay Inside, Say Authorities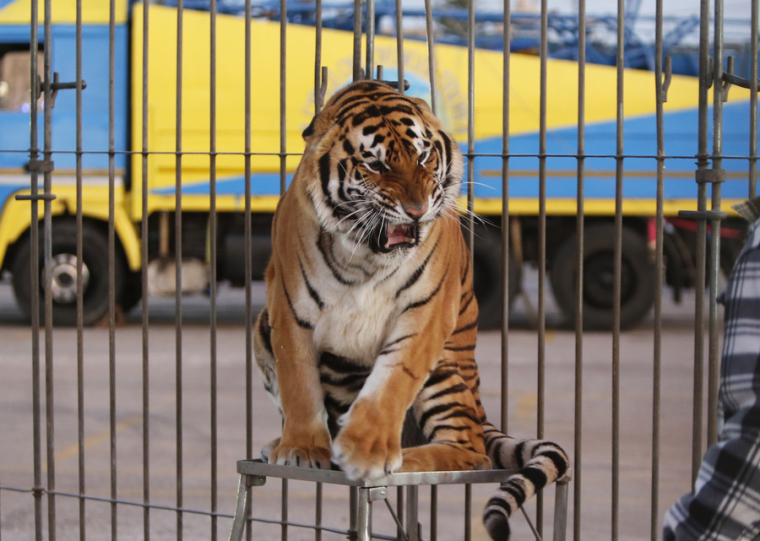 A tiger is loose near Paris' Disneyland park, according to reports Thursday. It is currently known where the animal came from, since EuroDisney does not have live tigers, but residents have been warned to stay inside until authorities can either tranquilize or kill the animal.
The tiger loose near Paris was spotted about 10 kilometers (6 miles) away from the famous city. One woman came across it in a supermarket parking lot in Montevrain and immediately made it known to police.
"My wife saw it this morning," Jean-Baptiste Berdeaux, who manages the Intermarche supermarket, told Agence France-Presse. "She didn't get out of the car and called me to say, 'I think I saw a lynx.'"
Several others have come forward to report tiger spottings in the wooded areas around Chessy and Montevrain, CNN reported. Authorities have advised all nearby residents to stay inside.
"We are calling on inhabitants to be careful, not to leave their houses and to stay in their vehicles," town hall official Cedric Tartaud-Gineste said. They are also keeping children in schools for safety.
Police have set up a security perimeter around Montevrain in hopes of catching the tiger.
"If it's possible, we'll try to put jt to sleep," police told AFP. "If it becomes dangerous or aggressive, the order will be given to kill it."
EuroDisney has not stated that if they will alter operations at the park for the day.