'Tomica Hyper Rescue Drive Head Kidou Kyuukyuu Keisatsu' Latest News: Official Title and Release Date for Upcoming Anime Film Revealed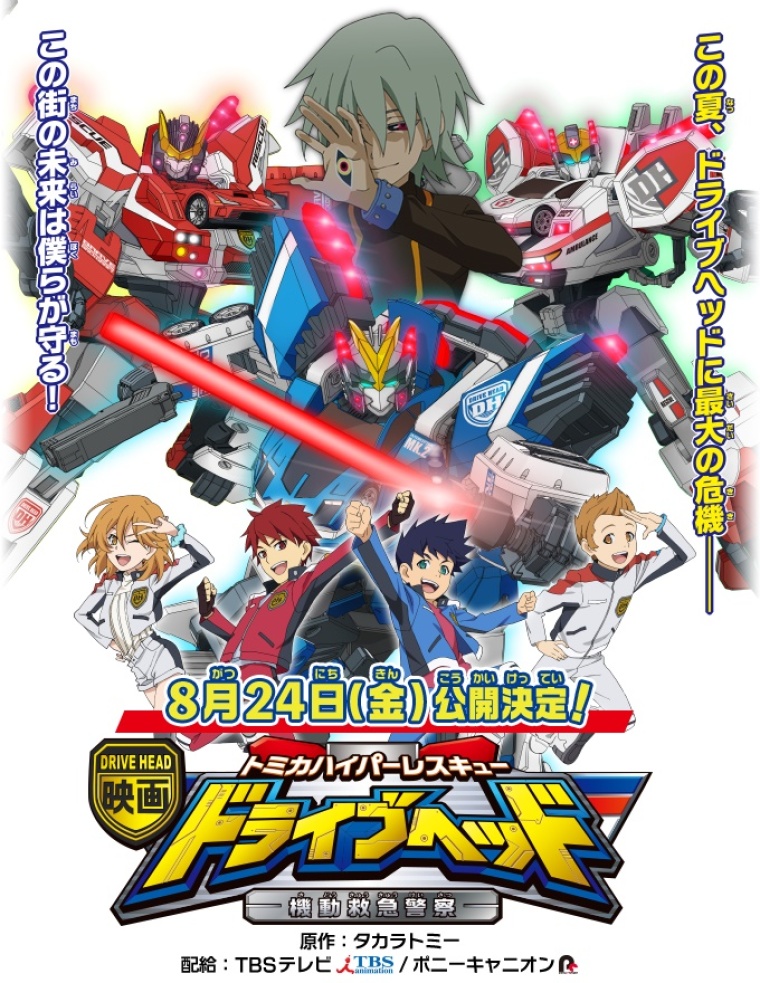 New information has been revealed for the upcoming anime film in Takara Tomy's "Tomica Hyper Rescue Drive Head Kidou Kyuukyuu Keisatsu (Tomica Hyper Rescue Drive Head Mobile Emergency Police)" television series.
Officially titled "Eiga Drive Head: Tomika Hyper Rescue Kidou Kyuukyuu Keisatsu (Drive Head the Movie: Tomika Hyper Rescue Mobile Emergency Police)," it will feature an all-new story. According to Anime News Network, Takao Kato, who has previously directed the television anime as well as the net anime, will be returning once more to direct the upcoming film.
"Drive Head" is the first television anime based on Tomy's long-running Tomica line of miniature toy cars. The series premiered in Japan last year in April and ended in December. It was then followed by an online exclusive anime series in January of this year.
New episodes are released every third Saturday of the month, and it can be viewed on the "Drive Head TV" and "Takara Tomy Channel" streaming services.
The series tells the story a mobile emergency police known as Hyper Rescue as they respond to disaster beyond human comprehension. The organization has been formed by the government in hopes of resolving the increasing complexity crime and mishaps happening in the city, while also primarily aiming to preserve life.
In order to better fulfill their duties, the Hyper Rescue team, in turn, develops the "Drive Heads," which are specialized vehicles armed with firefighting and rescue capabilities. The story is set in the near future, just a little ahead of the present day.
Drive Heads also have the ability to transform from car forms to humanoid walking vehicles. Go Kurumada is a grade school student who drives one of these special vehicles. He, along with others like him who are suitable to operate Drive Heads, work together with the mobile emergency police and other adults to keep their city as safe as it could possibly get.
Further information about the upcoming " Tomica Hyper Rescue Drive Head Kidou Kyuukyuu Keisatsu" anime film is expected to be released in the coming months.
The movie is scheduled to be released on Aug. 24 in Japan.