U.S. Commission Includes Russia In List of Countries That Violate Religious Freedom
A U.S. Commission has placed Russia as a "country of particular concern" when it comes to religious freedom violations.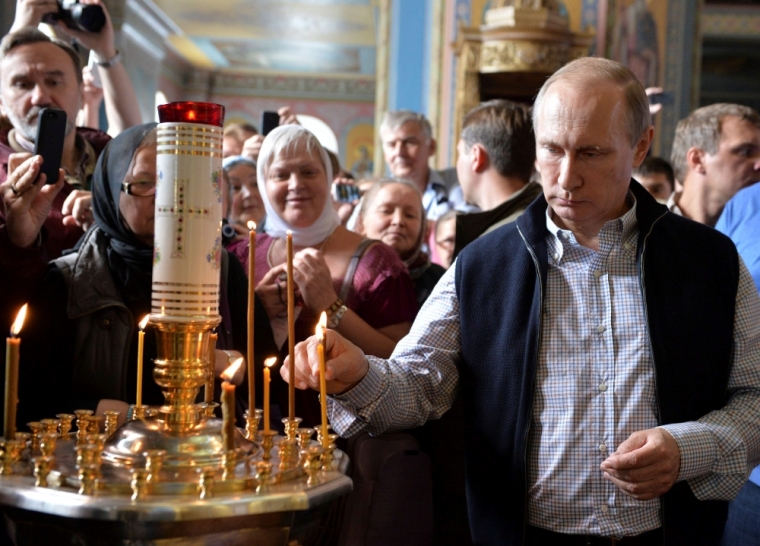 The U.S. Commission on International Religious Freedom (USCIRF) came out with its 2017 annual report, which for the first time includes Russia in its list of countries of particular concern when it comes to the curtailing of one's expression of faith. In particular, the commission cited the actions taken by Russian authorities against Jehovah's Witnesses.
USCIRF's Chairman Thomas Reese, S.J. notes that the Jehovah's Witnesses' rights are being eliminated through a flawed application of the law. "The recent Russian Supreme Court ruling bans the legal existence of the group throughout Russia," he says.
The Russian Supreme Court labeled the group as "extremist." Authorities have closed down its headquarters and local chapters all over the country. Properties owned by the Jehovah's Witnesses have also been confiscated, The Guardian reported.
In its report, USCIRF states that Russia's violations on religious freedom are not only in the area of worship and expression of faith. Other day-to-day transactions of people who adhere to a certain faith have also been hampered such as denial of permits or association restrictions, it says.
The commission also points out that some policies implemented in countries of particular concern are masked under the pretense of national security.
Countries of particular concern may be pressured by the U.S. government to adhere to international religious freedom laws with the imposition of sanctions.
Joining Russia in the classification are China, Myanmar, Eritrea, Iran, North Korea, Saudi Arabia, Sudan, Tajikistan, Turkmenistan and Uzbekistan.
Nigeria, Pakistan, Syria, Vietnam and the Central African Republic are also part of the list.
It is noticeable that most of the designated countries of particular concern are predominantly Muslim and under communist rule.
The commission's report warns that "the state of affairs for international religious freedom is worsening in both the depth and breadth of violations."