UFC Champ Jon Jones Gets $205,000 Fine, Loses Fighting License After Failed Drug Test
UFC Champ Jon Jones Gets $205,000 Fine, Loses Fighting License After Failed Drug Test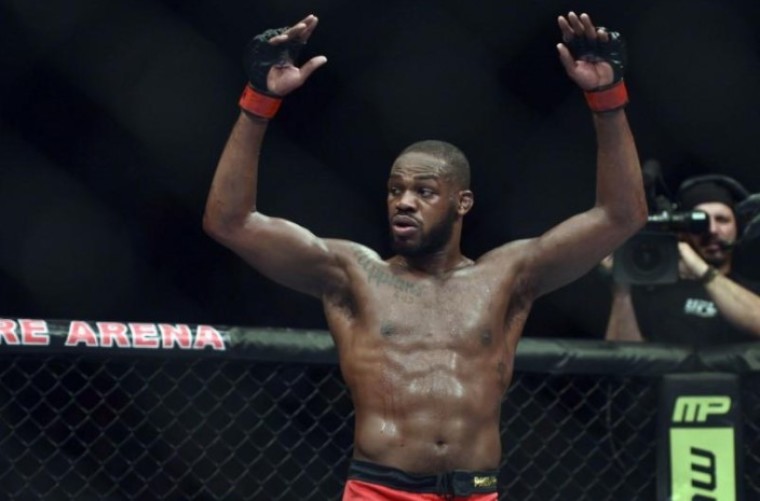 Ultimate Fighting Championship fighter Jon Jones has been asked to pay a $205,000 fine and has also lost his license to fight professionally after a failed drug test.
The California State Athletic Commission came up with a unanimous vote against Jones' favor in a hearing held last Tuesday. The $205,000 fine that was imposed included 40 percent of his earnings from the UFC 214 event which MMAJunkie said amounted to $200,000.
The CSAC officials that heard Jones' case were not convinced that the fighter did not deliberately use banned steroids for athletes before his UFC 214 main event fight on July 29, 2017 where he defeated Daniel Cormier for the light heavyweight championship in a third-round knockout. The UFC has since stripped Jones of the title, and Cormier is the current title holder.
Tuesday's hearing was a result of the U.S. Anti-Doping Agency finding turinabol in Jones' urine sample which was taken a day before the UFC 214 fight and the same day as Jones' and Cormier's weigh-in.
MMAJunkie also recalled that Jones was able to pass two sets of tests carried out on July 6 and 7 of the same year as well as another one taken on July 29. This led the USADA to notify the UFC of Jones' possible consumption of turinabol on the day of UFC 214.
"I don't believe we should end Mr. Jones' career, but I do believe he should sit out for a while," CSAC Executive Director Andy Foster said during the hearing.
Jones may get back his license after the sanction period but he can only go back to the UFC octagon based on USADA's decision since the anti-doping agency supervises the UFC policies on the matter. While USADA has yet to begin the proceedings for Jones' latest doping case, reports speculate that he could be banned from UFC for up to four years.
This was not the first time Jones was involved in a doping scandal. In 2016, he was also supposed to fight Cormier but the supposedly main event of UFC 200 was suddenly cancelled after USADA found traces of banned substance in Jones' out-of-competition sample taken on June 16 that year.
In the 2016 incident, Jones got away with a one-year suspension after arguing he was not aware a sexual performance enhancement pill he had taken was tainted with a substance not allowed for active athletes per USADA's anti-doping rules.