Unannounced Amiibo Returning To Shelves, According to Leaks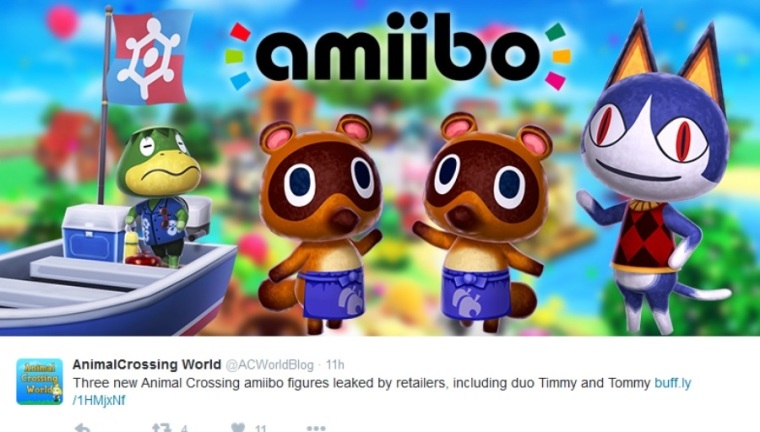 A number of new and as-yet-unveiled Nintendo amiibo figurines have been revealed after retailers prematurely leaked the collectibles.
Collectors and players were surprised to discover several new and undisclosed amiibo displayed in a number of retailer shelves, with the figurines promptly brought to light online.
A Timmy and Tommy Nook amiibo has been spotted at a Target in-store display, together with a Famicon R.O.B., an amiibo in a color variation that's previously been exclusive only to Japan, as the retailer inadvertently showcased the unannounced collectibles via its display shelves.
At GameStop, another unannounced amiibo, Roy, was outed in the store's exclusive display, as well as Kapp'n and Rover, two new amiibo from Animal Crossing.
Toys 'R Us also showcased a collectors' first look at the Ryu figurine despite no official announcement from Nintendo or confirmation regarding retailer exclusivity.
The amiibo collectible leakages come just shortly after Nintendo officially unveiled a number of new figurines, including Wolf Link and a Mega Man Gold Edition during its first Nintendo Direct hosting event since the passing of the Japanese gaming giant's former president Satoru Iwata.
The new Wolf Link amiibo was revealed together with "The Legend of Zelda: Twilight Princess" HD version during the Nintendo Direct event.
The event showcased several 3DS and Wii U games and content announcements, as well as the introduction of the new amiibo figurines. However, it made no mention of the new amiibo, including Timmy and Tommy Nook, Famicon R.O.B., Roy and Ryu figures that Target, GameStop and Toys 'R Us displayed on its shelves.
Since its launch in 2014 together with Wii U's "Super Smash Bros.," Nintendo's amiibo have become a global phenomenon, with over 21 million figurines sold around the world.
Used directly with the 3DS series and the Wii GamePad, the amiibo are used to interact with Nintendo-supported video game software.