Usher's Son is Brain Dead After Jet Ski Accident, Doctors Say
Usher's 11-year-old stepson was declared brain dead by doctors after he was accidentally hit by a jet ski while playing in a lake on Friday.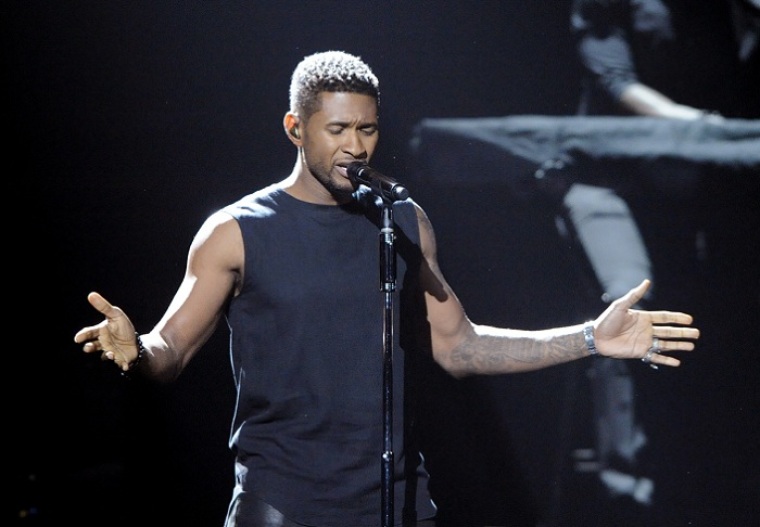 According to TMZ, Kyle Glover, who is the son of Usher's ex-wife Tameka Foster did not show any brain activity since he was admitted to the hospital on Friday. TMZ reports that it has not been decided as to whether the family will take him off life support.
Glover was riding on an inner tube with a friend on Atlanta's Lake Lanier when they were struck by a man riding a jet ski, according to police. Officials said the boy was struck in the head and knocked immediately unconscious. He was airlifted to a nearby hospital.
The teenage girl with Glover sustained a broken arm and a laceration to her head and was also hospitalized.
Sgt. Mike Burgamy of the Department of Natural Resources reported that a boat was pulling Glover and his friend on an inner tube when they were struck by a jet ski operated by a 38-year-old man. The man was reportedly part of the same group on an outing on the lake.
Burgamy said no charges have been filed though it's too early to tell. He also said that alcohol did not play a role in the accident.
Both Usher and Tameka visited Glover at the hospital. Usher chartered a plane for Tameka to fly in from out of town to be with her son. Tameka has reportedly not left the hospital since she arrived there.
READ: USHER'S STEPSON'S MEDICAL CONDITION EXPLAINED
Several music stars have sent their prayers to Usher via Twitter:
Fantasia tweeted, "Everyone please pray for Usher and Tameka's son! This is the time they really need your prayers."
Russell Simmons tweeted, "praying Usher and Tameka's son is ok…"
Usher's Ex Wife Tameka Foster Son Declared Brain Dead After Jet Ski Accident