Walmart Protests on Black Friday: Some Arrests but Not Much Effect?
Walmart Protests on Black Friday: Some Arrests but Not Much Effect?
Walmart protests nationwide on Black Friday, and some on Thursday night, resulted in a few arrests but all-in-all it appears that there was not much effect.
Nine people, including three Walmart employees, were arrested at a Walmart store in Paramount, Calif., on Friday, according to Reuters. They were part of a crowd of hundreds of protesters demanding better pay, hours and healthcare. The people arrested refused to move from the street and were arrested peacefully, the local police said.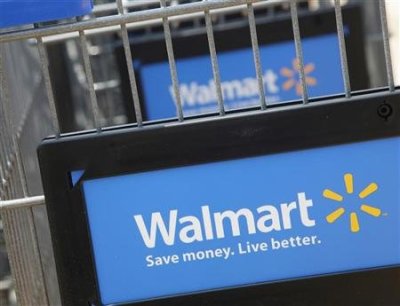 However, despite the demonstrations it appears that business was as usual for Walmart on Black Friday. Various local media reports said that shoppers continued to enter the store, although some were visibly uncomfortable, and Walmart claims it had its best Black Friday sales ever this year with nearly 10 million register transactions between 8 p.m. on Thursday and 12 a.m. Friday.
OUR Walmart, the group organizing the protests along with the United Food and Commercial Workers Union, claims there were 1,000 protests in 46 states, but Walmart disputed that number. Walmart in a statement said there were significantly less protests than OUR Walmart claims and that most of the demonstrators were not Walmart employees but supporters.
"Only 26 protests occurred at stores last night and many of them did not include any Walmart associates," said Walmart U.S. Chief Executive Bill Simon in a statement. "We estimate that less than 50 associates participated in the protest nationwide. In fact, this year, roughly the same number of associates missed their scheduled shift as last year."
Walmart employs 2.2 million employees and has faced ongoing tension with employees for the past several years over what workers claim as unfair pay and benefits, as well as trying to silence complaints.
"Unfair labor is working full time and living in poverty," said Colby Harris, a Walmart worker from Lancaster, Texas, in a statement released by UFCW. "Unfair labor is seeing your health care premiums skyrocket year after year. Unfair labor is being denied the hours needed to support your family. Unfair labor is being punished for exercising your freedom of speech and association."
Walmart shares rose 1.9 percent to $70.20 on Friday. The company is ranked by Fortune Magazine as number two in its Fortune 500 list.