Why Should Parents Consider Christian Education?
Why Should Parents Consider Christian Education?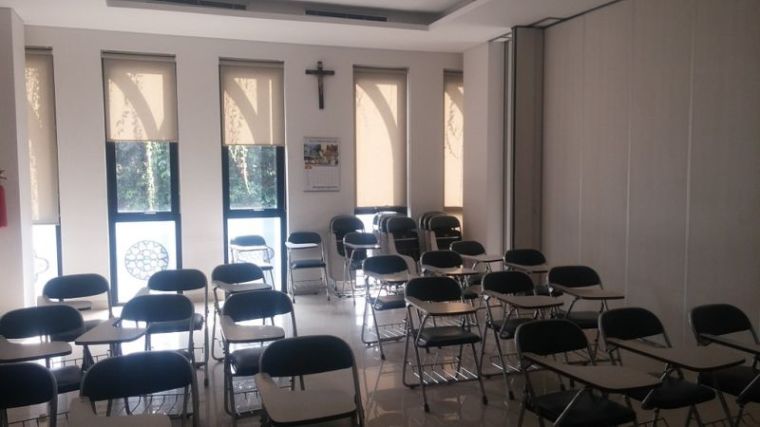 Not all Christian parents enroll their kids in a Christian school due to a lot of reasons. Some are worried about the staggering costs of placing their children in private schools, while others have no immediate access to the nearest Christian institution in their neighborhood. However, despite these hurdles, there are more reasons why it would be more beneficial for them and their children to go to Christian schools.
One of the best advantages of enrolling a child in a Christian school is the establishment's aim to teach about God's Word. According to the words of American Baptist minister Martin Luther King Jr., "I advise no one to place his child where the Scriptures do not reign paramount. Every institution in which men are not increasingly occupied with the Word of God must become corrupt...I am much afraid that schools will prove to be the great gates of hell unless they diligently labor in explaining the Holy Scriptures, engraving them in the hearts of youth."
However, Discover Christian Schools noted that more than four decades ago, the US Supreme Court ordered to remove Christian curriculum in the public school system. This caused the prevalence of anti-God values learned by the younger generations in the country. Because of this, incidents of bullying, assaults, and school shootings started to rise.
If the Word of God will be taught in American classrooms, more students will learn good morals and avoid committing crimes.
Another advantage of going to Christian schools is the values that are taught in class. Since the public school system do not impose the same values that Christian parents teach at home, it is not impossible for a child to unlearn what he or she had been raised with.
According to Proverbs 22:6, "Train up a child in the way he should go: and when he is old, he will not depart from it." Since students normally spend more time at school than at home, it is very important that they will be instructed with Godly lessons all the time. By having a Christian education, parents can be secured that what they were imparting at home will be retained by their kids wherever they go.
Another good reason to bring a child in a Christian school is to make sure that they are surrounded by good influences. In public K-12 systems, there is a big chance that a student will be around people with worldly views that most Christian families do not approve of. But in a Christian institution, parents can be assured that the other kids that their sons or daughters will interact with will not corrupt their morals and inspire them to have a deeper relationship with God.
In addition, sending kids to Christian schools could guarantee that they will be given adequate attention since classes are usually smaller compared to those in public schools.
Because of these advantages, parents who want to raise their children with strong Christian values should definitely consider all the positive results of giving them the best kind of education.