Xiaomi Mi 5 Rumors: Release Date Pegged for End of the Year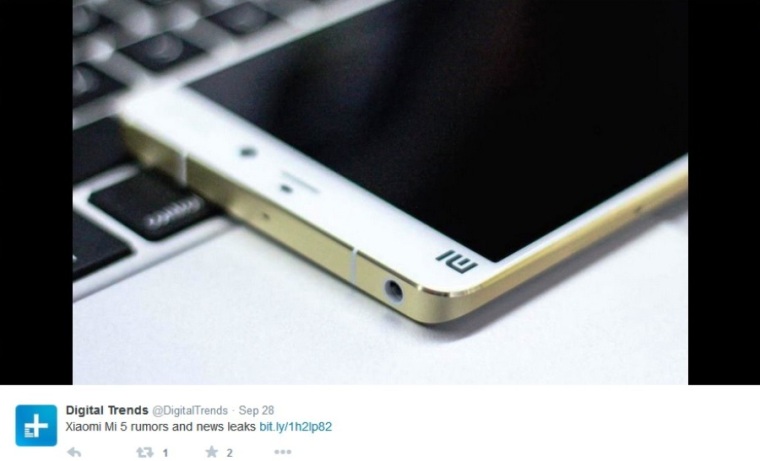 Rumors have emerged that Xiaomi's latest smartphone, the Mi 5, may make its debut before the year ends.
Chinese electronics manufacturer Xiaomi is said to be gearing for the launch of its fifth generation Mi smartphone with the Mi 5, assuming semiconductor company Qualcomm will make its Snapdragon 820 SoC available in time for manufacturing.
Over a year has passed since Xiaomi introduced the Mi 4 in August 2014, and it has been hinted that the upcoming Xiaomi Mi 5 will be the first smartphone to carry the latest chipset from San Diego, California semiconductor company.
Based on Xiaomi's traditional launch cycle, the Mi 5 should have already been launched but the company reportedly pushed back its unveiling to await the latest chip, particularly as complaints Qualcomm's current processor, the Snapdragon 810, was prone to overheating.
Like the previous Xiaomi Mi handsets before it, the Xiaomi Mi 5 is expected to compete in the high-end smartphone market with its 5.2-inch full HD 1920 x 1080p resolution display, a rumored 2.2 GHz quad-core Snapdragon 820 SoC, and an Adreno 530 GPU.
Supported by 4GB of RAM, the upcoming handset will have 16GB to 64GB of internal storage, and run Android 5.1 Lollipop OS when it ships.
Carrying a 16MP rear camera with autofocus, dual-LED flash, geo-tagging, face detection, touch focus, and optical image stabilization features, it will also sport a 6MP front snapper.
While the Xiaomi Mi 5 won't have a built-in card slot, it will have a fingerprint scanner with an ultrasound-equipped Sense ID, a Type C USB port, and a non-removable 3,030mAh battery.
With images of the Mi 5 circulating online after having been leaked a few weeks ago, it is estimated the smartphone will be unveiled by November, a date hinging on Qualcomm's release of its newest processor.
However, with predictions the Snapdragon 820 SoC is likely to make its way to handsets in Q1 2016, alleged information surrounding Xiaomi Mi 5's release have yet to be set in stone.