Preaching the Dream: 5 important speeches by Martin Luther King Jr.
I have a Dream – Aug. 28, 1963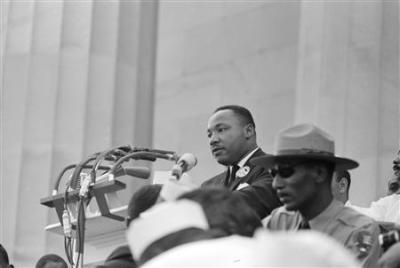 Spoken as part of the March on Washington for Jobs and Freedom, King gave his oft cited and quoted "I have a Dream" speech before a large crowd gathered at the National Mall in the nation's capital.
The soaring rhetoric has been a source of inspiration both for those at the March and for those who have been born since then, decades since, being considered one of the greatest oratories in American history.
Writing on the 50th anniversary of the march in 2013, Reuters columnist Nicholas Wapshott wrote that the speech even had an appeal beyond the United States, as seen by the many streets and schools named after King located outside the U.S.
"The 1963 March on Washington for Jobs and Freedom, whose pinnacle was King's speech, was part of a new strand of political protest, the mass demonstration, which was soon picked up and used to great effect in student revolts worldwide," wrote Wapshott.
"For those watching from afar, King's noble words represented the best side of a troubled country about to be wracked by assassination, rioting and war."